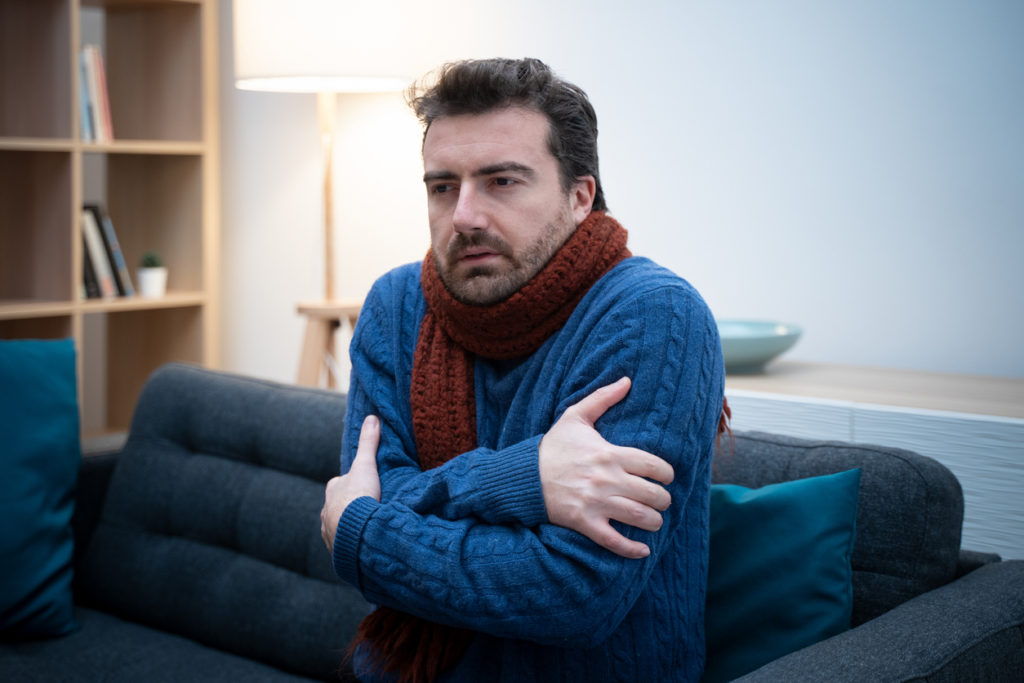 Look, I know that procrastination is normal.
It's human nature to put off to tomorrow what doesn't have to be done today. This is why college papers are always turned in at the last minute. It's why laundry doesn't get done until you run out of socks. And it's why so many people don't schedule their HVAC maintenance checkups until the weather turns.
But (as some of us, to our chagrin, know more than others), procrastination is not good. Too often, putting things off can lead to problems – missed deadlines or urgent calls for repairs.
The truth is that planning ahead almost always pays dividends.
With that in mind, here are four reasons why it's especially worthwhile to be ahead of the curve as you schedule your fall HVAC maintenance this year.
Heat pump issues can cost you if you don't catch them in time.
If you wait too long before scheduling your HVAC checkup, you may not catch heat pump issues in time to avoid being hit by high costs.
All homes with air to air heat pumps have an auxiliary electric heater, designed to work during defrost and to aid the heat pump when temperatures drop. If you have an issue with your heat pump – and there's a lot that can go wrong – you may not even realize it, as the temperature in your home will stay comfortable due to your auxiliary system. This is especially likely during the fall months, when the weather tends to be milder and your system won't be forced to work as hard to maintain your home's heat.
The problem, though, is that relying on your auxiliary system will skyrocket your usage of electricity. And, while your home's temperature may not expose your issue, you'll probably figure things out when you get an electric bill for $600.
You can stay on the safe side by having one of our expert techs inspect your heat pump to ensure that it's working the way it should – before you rack up unexpected costs.
Humidifiers should be checked before they turn on.
Humidifiers are another HVAC component that can cause damage if not inspected.
The truth is that humidifiers can get pretty gross. After all, they're putting water into the air, and during the summer months, they're typically sitting stagnant. This often leads to buildup.
It's standard for humidifiers to be set to turn on is at 35% relative humidity. The problem is that this may not happen until the weather gets truly cold, so, if you haven't had your system checked, you may be caught off-guard. At best, you'll be breathing air that's passed through gross build-up. At worst, you'll have a humidifier that's backed up and leaking like a faucet.
Our maintenance checkups can ensure that your humidifier is cleaned of buildup and ready for action.
Boilers can have buildup.
Speaking of buildup (and we speak of it a little too often), another heating system component that can have costly buildup is your boiler.
Boilers, like humidifiers, hold water and sit stagnant during the summer months. This can lead to sediment impeding the function of crucial parts like coils, valves, and expansion tanks. Again, it's best to have boilers checked before you need your heating system to kick into gear.
Parts will likely be delayed due to COVID-19 supply chain issues.
Finally, here's arguably the biggest reason to get your fall HVAC maintenance scheduled early: Many heating repair parts are likely to experience supply chain issues this season, leading to likely delays on orders for replacements.
If you required AC repair this summer, you may have felt the impact of supply chain issues already. During the pandemic, many factories found their production disrupted, and the result was that there were often far longer delays on replacement parts than usual. While we were able to work to prioritize replacements based on need, there's nothing we can do if a part that needs to be replaced simply isn't in stock.
We expect more of the same during the fall season. The manufacturers that fell behind on AC repair equipment rushed to catch up, but they're still behind – and, as a consequence, they've pushed their production on heating repair parts further back. The repercussions will be felt at least into next year.
The bottom line is that it's far better to be waiting for a replacement part for your heater in September than it is to be waiting in January. We will do our best to accommodate your comfort, but planning ahead pays dividends.
Ready to get your maintenance visit scheduled?
If you're ready to get ahead of the eight ball with your fall HVAC maintenance checkup, give us a call. Don't wait until things break, because at that point, the damage may be done.
Call today, and our expert technicians will review your systems to ensure they're in working order and offer heating repair if they're not. We can quickly check all of your system components (including your heat pump, humidifier, boiler, and more) so that you can be prepared and warm for the winter months. And you won't be stuck waiting for parts or making urgent, last-minute calls.
Don't procrastinate – reap the rewards of planning ahead. Get in touch with us today to schedule your maintenance.