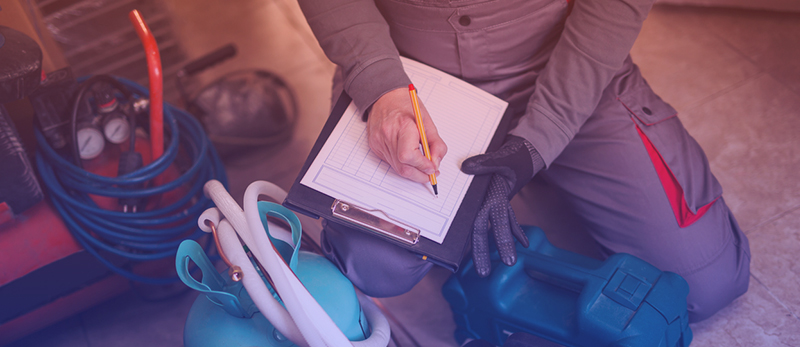 Your HVAC system keeps your home and your family comfortable. But it won't run forever – and it won't run for long at all if it's not properly maintained.
That's why HVAC maintenance is crucial.
Homeowners tend to look at HVAC maintenance in one of two ways: either as an unfortunate, potentially unnecessary cost (something that can probably be done by watching how-to videos on YouTube – or maybe even ignored altogether) or as a utility (a basic commodity they wouldn't want to do without, like electricity or water).
The reality is that HVAC maintenance is neither. It's a service that provides high value when it's delivered well.
In other words, it's an important service decision for homeowners to get right.
We're here to help. Let's take a look at common maintenance questions, including:
By the end, you should have a broader understanding of what HVAC maintenance entails, when you need it, and how to find a good provider – all so that you can keep your home and your family comfortable.
Ready? Let's dive in.
---
What is HVAC maintenance?
HVAC maintenance refers to the activities and procedures associated with keeping heating and cooling systems functioning correctly over a longterm period. Fixing an HVAC issue is typically referred to as a "repair"; maintenance, on the other hand, is purposed to prevent issues before they occur (which is why it's often prefaced with the word "preventative," as in, "preventative maintenance.")
HVAC maintenance may include:
Visual inspection of the entire system
Checking and changing filters as needed
Inspecting exhaust outlets
Reviewing thermostat functionality and settings
Checking and refilling refrigerant or fluid levels as needed
Checking electric connections
…and more. (We'll cover all of this in more detail later on.)
---
Does my HVAC system need maintenance?
Let's start by clarifying that if your heating or cooling systems aren't working, you may need HVAC repair (which, for our purposes, is different than maintenance). But here, we aren't dealing with issues yet – we're dealing with how to prevent them.
With that in mind, the answer to this question is a definite "yes."
Why? As Pricefixer puts it: "The HVAC system, like any other installation, requires regular maintenance and care. If you don't clean and maintain the system, its performance will start to slip and eventually the entire system will fail. This will force you to spend money on system replacement. Regular maintenance ensures that HVAC delivers consistent performance and lasts for a long time."
It's the same principle you'd apply to any complex system. Cars need regular maintenance. Homes need maintenance. Computers need updates. In order for systems to work, they have to be maintained.
The takeaway: if you want your heating and cooling systems to last, you do need HVAC system maintenance.
---
What are the benefits of HVAC maintenance?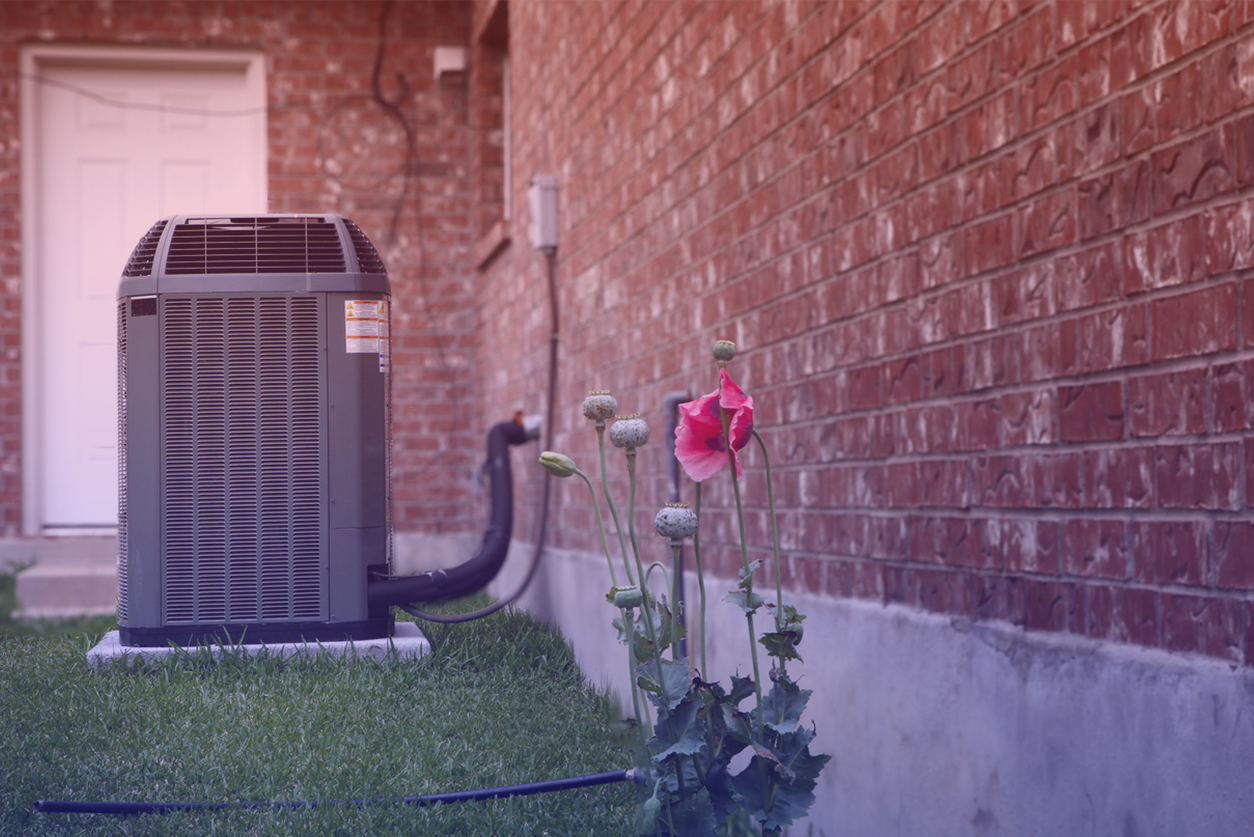 The most obvious benefit, of course, is that HVAC maintenance keeps systems running. But it goes beyond that, too. Other benefits include:
Cost savings.
Many HVAC providers offer discounts for customers on maintenance contracts – so, if your HVAC goes out, you'll pay less to get it fixed if you already have a maintenance agreement.
Optimized performance.
Machines can't work properly if they're clogged with dust, need oil, or have aging parts. Preventative maintenance provided by your HVAC company means that your HVAC system will be optimized to perform efficiently. Instead of being hindered by dust in AC coils or sticky parts, your system will run smoothly and, ultimately, save you money.
Better air quality.
Many providers also include duct cleaning in maintenance agreements. For example, if you choose an agreement from us at Rod Miller, your service technician can evaluate your ducts during your twice-yearly checkup to see if they need to be cleaned, which can improve the air quality in your home. They can also check and change your air filters to ensure dust is taken out of the air.
Read this article to learn more about the benefits of HVAC maintenance.
---
Should you DIY HVAC maintenance?
This is where things can get a little dicey. Many homeowners recognize the importance of HVAC maintenance, but sometimes, people aren't willing to pay to have professionals take care of things. If you're a do-it-yourself-er, you might be tempted to turn to YouTube and Google to try to maintain your systems on your own.
Don't. There's too much that can go wrong, including the things in this scary list:
Electrocution
Asphyxiation
Exposure to hazardous material
DIY-inclined homeowners can carry out some maintenance activities, including cleaning air vents, changing filters, and adjusting thermostat settings. But when it comes to more intensive maintenance work – checking electric connections, refilling Freon (a federally classified hazardous material), or diagnosing complex issues, it's far better to bring in people who are experts.
Professional maintenance will keep you safe – and it'll keep your system running more efficiently, too.
Read more about when to DIY maintenance and when to leave things to the professionals.
---
How much does HVAC maintenance cost from a provider?
Preventative maintenance agreements from Rod Miller start from $175 a year, with available options depending on the needs of your systems and your home. Our service agreements include two visits per year, so this breaks down to $87.5 per visit.
According to Thumbtack, the national average cost to have your HVAC systems serviced ranges from $50 to $140. We live in a higher-cost area; in Maryland, many providers charge $100 for one-time visits (without a contract). For cost efficiency, service agreements are recommended. The upfront cost is steadily outweighed by the savings over time, as additional discounts are given to parts and labor associated with any necessary repairs. You can read more about the cost benefits of service agreements here.
To see discounts available on HVAC maintenance costs, view our current specials.
---
What happens during an HVAC maintenance checkup?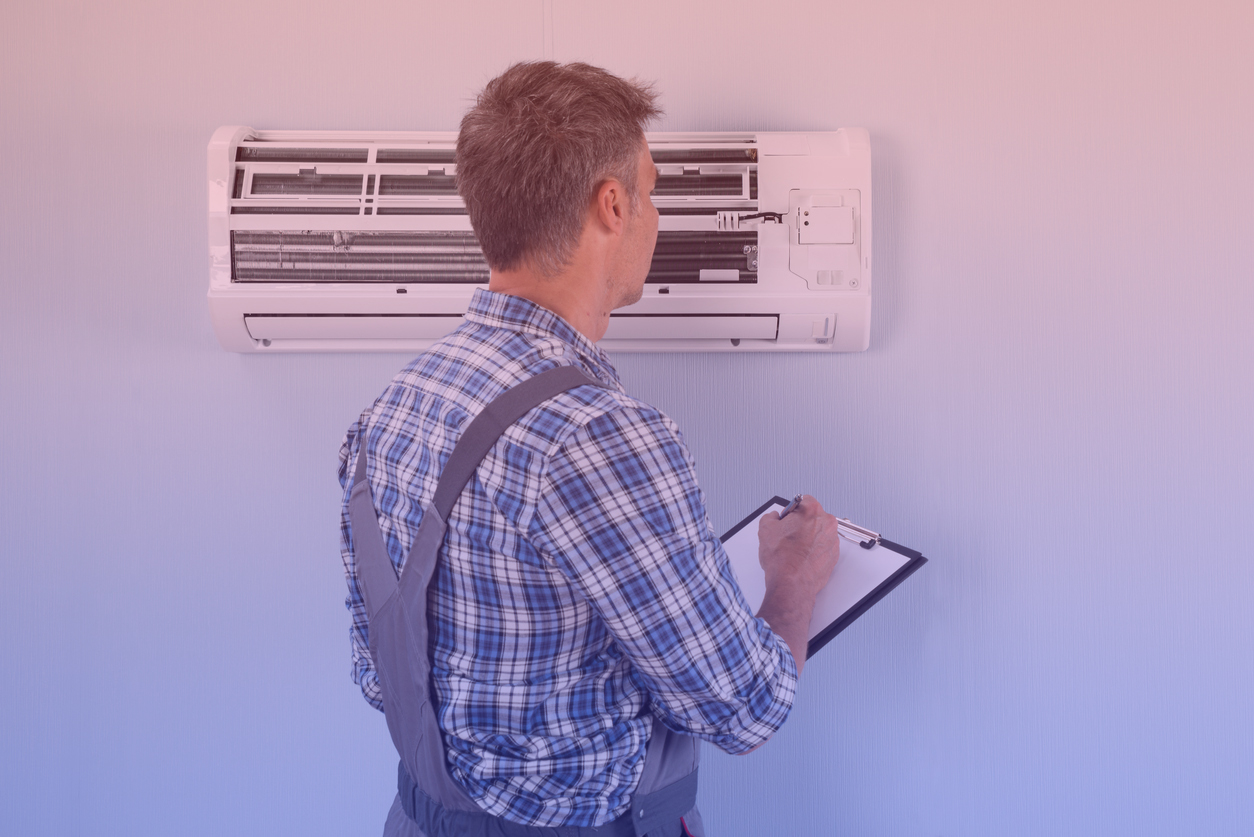 During an HVAC maintenance checkup, your HVAC technician will thoroughly inspect your systems, make minor corrections and clean system components, and assess any needed work or repairs. Generally, they'll be working through a proven procedure and filling out accompanying documentation for record-keeping.
Here's an example HVAC maintenance checklist:
Clean or replace filters
Clean coils
Clean drain lines for proper flow and clear clogs
Clear drain pans of any standing water to avoid overflows
Replace worn pulleys and belts
Inspect ducts for mold, dust, and debris
Observe humidity levels
Check refrigerant charge and for leaks
Test thermostats and controls to make sure temperatures and timer functions are correctly set
Change batteries
Check electrical system and connections
Check fan motor
Check blowers and blades for proper airflow
Lubricate motors bearings and moving parts
Inspect cabinet for leaks and check cabinet door for secure closure
Check for debris around outside unit
This checklist is for an AC unit; different components would be examined during a heating system inspection.
---
When should I schedule HVAC maintenance?
While HVAC maintenance is valuable at any time, we typically recommend scheduling maintenance visits in the spring and fall, when the weather is changing and you'll be switching between heating and cooling systems. Having things checked out during these "shoulder seasons" can ensure that everything's prepared to work well when you need it most: during the crux of summer heat or winter cold.
That said, if you've gone more than a year without scheduling HVAC maintenance, we recommend that you set up a visit quickly, regardless of season.
---
How can I get started with an HVAC maintenance contract?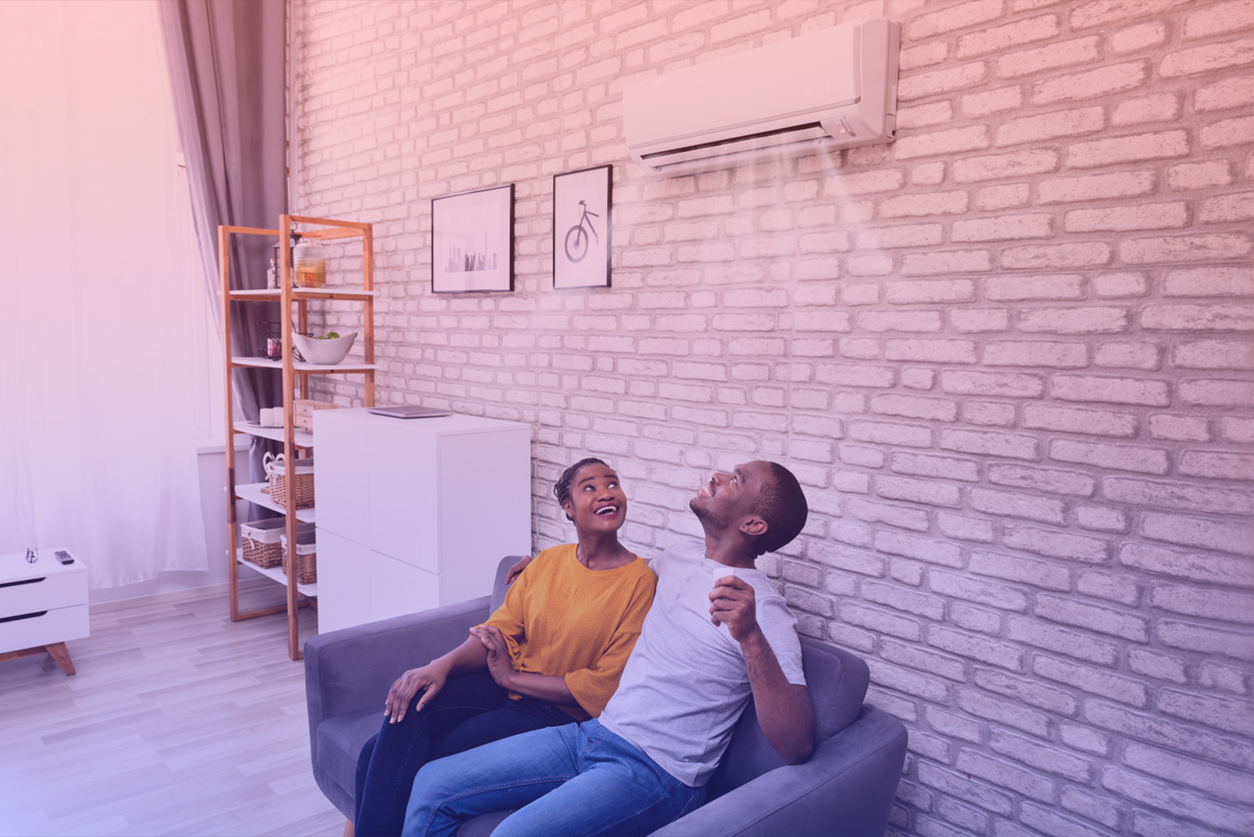 Hopefully, you now have a broader understanding of what HVAC maintenance is, how it's delivered, and why it's worth it. Now that we've covered the common questions associated with HVAC maintenance, there's one final question to answer: how can you get started?
We're here to help.
With our Residential Service Agreements, you'll get:
Two checkups each year – one in the spring, and one in the fall.
Full testing on all system components using our 14-point checklist during each checkup.
Priority scheduling on service requests. No matter when you call, we'll have someone to you within 24 hours.
No overtime rates. On holidays or weekends, we'll cover your service under our regular rates.
10% off any parts your system requires.
And, best of all, you'll get comfort you can count on.
Why Choose Rod Miller HVAC?
We aren't a corporate chain
. We're family-owned, and have been since the beginning. That's helped to define our level of service. Instead of viewing each call as one more obligation to check off from a busy, non-personal schedule, we've always viewed our customers as real people with real needs. They're fathers, mothers, sisters, and sons. We're honored to serve our customers. And we value our relationships with them.
That's why our President gave his home phone number to customers for decades – to make sure that they were receiving the best service possible.
It's why we make sure that your service calls are taken quickly, by a real, knowledgeable person who can help to meet your needs, instead of diverting you through a call tree.
It's why we offer senior citizen discounts, military discounts, honor all coupons, and make financing options available.
It's why we're laser-focused on quality, through regular training, state-of-the-art equipment selections, and a commitment to staying on the cutting-edge of industry standards.
And, it's why our servicemen are not paid by how many calls they handle or by how much equipment they sell. Instead, their primary goal is to help.
Our servicemen aren't the kind of people who will sell you something you don't need. They're the kind of people you can trust to be in your home, even when you're not there.
Learn more about our service agreements here.
And if you're ready to get started today, fill out our contact form here and we'll be in touch shortly.