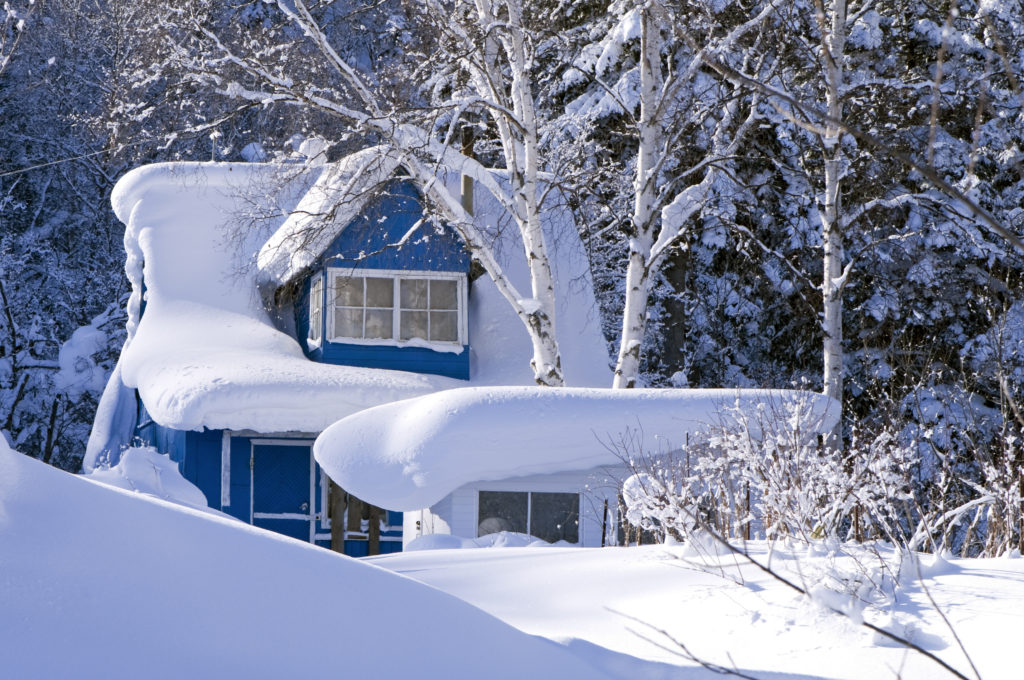 It's great to come home to a warm house. But it's not as great to come home to a huge heating bill.
Maryland's climate can be tough on HVAC systems and on wallets. Because temperatures fluctuate frequently, systems have to work irregularly to maintain a comfortable temperature. But the good news is that there are plenty of tips and tricks to save you money – and ensure your comfort, too.
Because, at the end of the day, you shouldn't have to balance comfort with cost. Here's how to keep your home warm this winter while keeping your heating costs low, too.
1. Get Insulated
Many homes – especially older ones – have poor insulation, which compromises their ability to retain the heat that their systems produce. Attics, especially, can contribute heavily heat loss; many are unfinished without insulation, and as hot air rises to these areas, the heat quickly dissipates.
If your home is poorly insulated, your HVAC unit will be forced to work harder to maintain your level of comfort. That'll impact your heating prices. Get insulated to boost your HVAC efficiency and lower your costs.
2. Change Your Air Filters
You should change your air filters regularly in any season, but in the winter months it's even more important than usual.
That's because drier winter air leads to more dust accumulation. As filters gather dust, your heating unit is forced to work harder to maintain air flow and temperature, which will raise costs.
We recommend replacing your air filters religiously every two to three months. The standard is around 90 days, but if you have a larger family (upwards of four people) or pets, you're probably best served by replacing them every 60 – and it's always good to keep an eye on them, regardless.
3. Get Duct Cleaning
Ducts are also more likely to accumulate dust during the winter, and as ducts get dirty, air filters get dirty more quickly.
Make sure your ducts are clean so that your system can run as efficiently as possible.
4. Incorporate a Humidifier
One way to reduce dust in the winter: incorporate a humidifier into your system.
Humidifiers can prevent air from being overly dry, which reduces the amount of dust in the air and slows filter degradation. Additionally, humidity increases the relative temperature of the air; when the air is more humid, you feel warmer, and your body retains more heat.
That means that, with a humidifier, you may be able to get away with setting the temperature a few degrees lower. That will save you money over the course of the winter season.
5. Adjust Your Set Back Temperature
Most people set their home to a lower temperature at night or when they're away. We call this the "set back" temperature.
It might seem like setting a drastically lower temperature when you're not home will save you money. After all, your systems won't have to work hard to maintain a temperature of, say, 55 degrees. In reality, though, the seeming efficiency of your away setting will be erased when your systems attempt to make it back to your normal temperature. It's a big gap from 55 degrees to 70 degrees.
You're actually best served by keeping your set back temperature five to eight degrees below your normal temperature. This will reduce the energy your system will have to expend to regulate your home, and it'll save you money in the long run.
6. Get a Smart Thermostat
Of course, to adjust your temperature for optimal efficiency, it helps to have a smart thermostat – one that will allow you to set schedules or even adjust your temperature remotely via an app on your phone.
There are plenty of choices on the market today. Everyone from nest to Honeywell has smart options, and for good reason: they let you turn down the heat remotely in the inevitable occurrence that you forget to do it manually before walking out the door.
7. Use Emergency Heat When It Snows
This tip is a little bit less obvious: if you have a heat pump, you'll use it most efficiently if you turn on emergency heat during periods of precipitation (rain or snow).
That's because heat pumps, when set normally, draw in a lot of air from outside. When there's moisture in the air, their ability to function efficiently is impacted. The same thing is true in the aftermath of a snowstorm when the heat pump is covered by snow.
Avoid this by using the emergency heat during bad weather, and then by quickly shoveling out your heat pump when the snow stops. Your heating costs will improve.
8. Choose a Service Agreement
Finally, we recommend choosing a service agreement to maximize your home's cost efficiency.
Your HVAC system is what's standing between your home and the winter cold – and regular inspection and maintenance will ensure it stays standing when you need it.
A service inspection can uncover any issues that would impede performance, and under service agreements, any maintenance costs can be reduced. Our agreements give you two checkups a year, full testing on all system components, priority scheduling, and more, and they're the best option to save you money over time – for this winter and for the future.
Ready for Winter Weather?
Don't choose between cost and comfort. With these cost saving tips, you'll be able to keep the heat on and keep your costs low by making your heating systems and your home as efficient as possible.
And of course, if you've got any HVAC needs this winter, get in touch with us. At Rod Miller, our promise, always, is that you can trust your home to us.