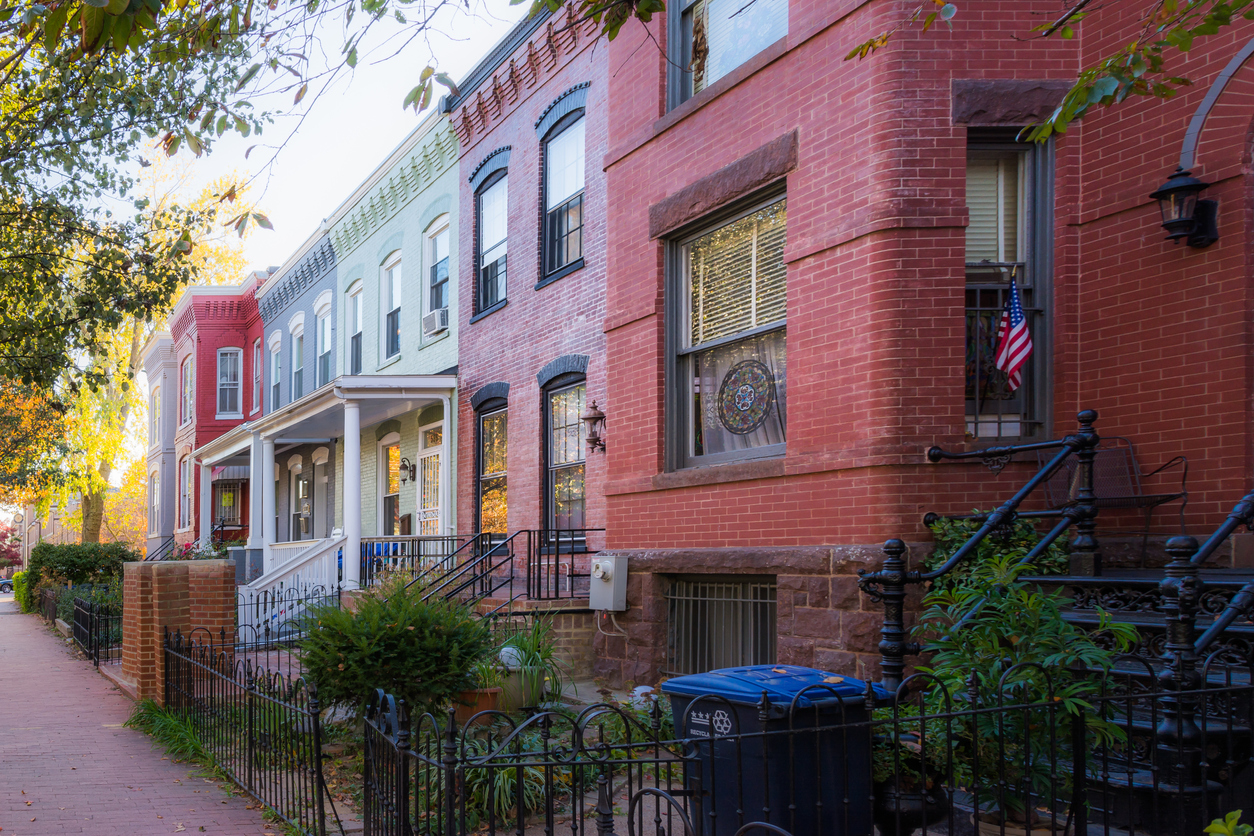 We have our share of old homes in the Maryland and DC area. It's part of the charm of living on the East Coast, so close to the nation's capital.
Old homes can be beautiful; they certainly have a lot of character. Unfortunately, they often have a lot of HVAC difficulties, too.
That's because homes built a hundred (or even fifty) years ago weren't designed to the same heating and cooling standards as the homes that are being built today. One hundred years ago, residential air conditioning didn't exist. Fifty years ago, under 20 percent of Americans had air conditioning in their homes.
Obviously, things have changed.
As a result, older homes are typically retrofit with newer systems, as opposed to having been designed to incorporate systems in the first place. Often, this can lead to effectiveness and efficiency issues. But there are steps that homeowners can take to maximize the functionality of their HVAC systems in older homes.
With that in mind, let's take a look at three of the most impactful HVAC tips for older homes.
1. Get insulated.
One big factor in HVAC efficiency is insulation; homes that are well-insulated are able to retain heat and protect against outdoor temperature fluctuations. Old homes, though, are very rarely well-insulated.
Windows are often the biggest culprits toward this problem. Drafts around poorly-sealed windows can cause HVAC units to work much harder to maintain comfortable temperatures. Doors are another area of concern.
If you own an older home, check these areas for drafts. You may want to consider investing in professional insulation – it could save you money in the long run.
2. Make sure ducts are properly sized.
Proper duct sizing is commonly overlooked by older-home owners as they consider AC solutions.
This scenario happens frequently: an older home was built with a furnace, but without an AC unit. As residential air conditioning gained prevalence, the home was retrofit for AC – but to keep things simple, the installation incorporated the ductwork that had been designed for the furnace, to avoid redoing everything.
Many older homes have taken this approach, but it almost always leads to moisture problems, because the new unit isn't aligned with the load capacity in the older home. This can cause AC units to cool rooms too quickly, or to take too long to complete the process – and humidity levels suffer as a result.
To avoid this, it's important to have a proper load calculation done, then make sure that your systems are matched appropriately to the result.
This may involve redoing ductwork, which can get complicated in an older home, because it's often hidden in strange locations. We've actually followed ductwork to reveal big, unused spaces in old homes that were previously hidden behind walls. Sometimes, these turn into new closets!
3. Consider a new system.
If ductwork is hidden, inaccessible, or missing altogether, it may be worth it to consider a new HVAC system entirely.
One possibility that has appeal in older homes: ductless systems.
These systems are wall-mounted on a room-by-room basis. While this makes them more visible and a bit harder to service than traditional units, they also have a large number of benefits.
Importantly, they don't require any ductwork – so there's no large-scale renovation needed, and no need to navigate through old rooms and walls. Consequently, they can save space that otherwise would've gone toward duct installation. And, they're highly-efficient.
Get the Comfort You Deserve in Your Older Home
Older homes have character – but that shouldn't preclude them from having functional, efficient HVAC systems, too.
With better insulation and proper ductwork – or, if needed, a new system – you can get the comfort you deserve in an older home.
At Rod Miller, we're here to help.
Our expert technicians have installed and maintained HVAC systems at older homes across the Maryland and DC area, and we understand the unique elements at play in these situations. From ductwork renovations to ductless unit installations, we'll help you find the solution that fits your unique home best.
Don't leave the comfort of your older home to chance, and don't settle for a system that doesn't fit. To make sure your older home's HVAC systems are up-to-date, efficient, and able to maintain your comfort, get in touch with us.