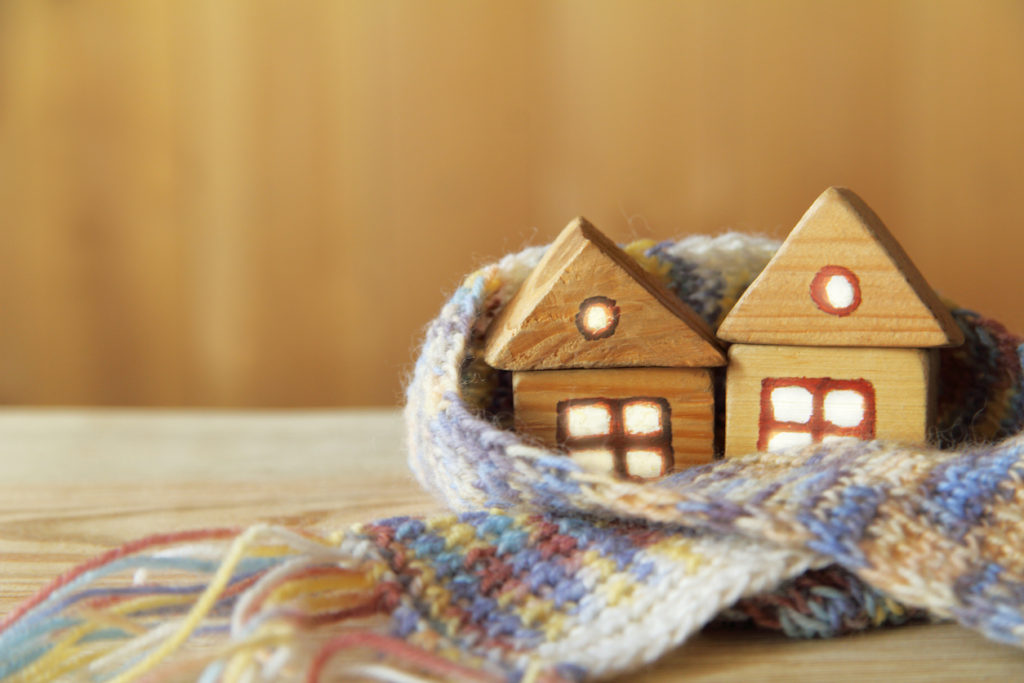 We've said it before, and we'll say it again: Maryland weather is crazy.
This time of year, we can hit temperatures in the mid-80s with high humidity one day, only to end up in the 50s with low humidity the next. That kind of variation makes things tricky. It's really hard to decide whether or not to wear a jacket, for one thing – but, more importantly for our purposes, it also can make HVAC systems flip-flop between cooling and heating.
That can pose some challenges, especially in the early parts of autumn when your heat hasn't been used for a while.
Don't worry. We're here to help.
As we move into the cooler season, here are a few things that you should do to keep your heating systems working the way they should – even when the weather is a little bit wild.
1. Set your thermostat correctly.
This is probably the most important thing you can note as you get ready to make more frequent use of your heating system: Make sure you've set your thermostat correctly.
There are a few things to keep in mind when you set your thermostat for the fall season.
First, take care to set the correct one. Many older homes have separate systems for heating and cooling, with a separate thermostat for each. It's not uncommon for homeowners to set a heating temperature on the cooling thermostat (and vice-versa). If you set a temperature and your system isn't clicking on, double-check to make sure you've set the right system.
Second, make sure you're in the right mode. Even if you have a single thermostat, you may need to navigate to the correct mode (heating or cooling) to get it to work the way you want it to. Coming out of the summer season, it's not uncommon for homeowners to forget this and expect the heat to work when the thermostat is on cooling mode.
Again, double-check your thermostat settings before you schedule a service call. There's absolutely no shame in mixing this up, but it would be a little bit of a shame to schedule service that you don't need.
Third, optimize your "Auto" setting. Most modern thermostats have an "Auto" mode, in which the device will automatically recognize whether heating or cooling is needed. Make sure that you've set your temperatures appropriately to your comfort level.
You'll want to leave about a three-to-five-degree difference between heating and cooling modes. In general, you shouldn't have more than six degrees between the two settings; a bigger gap will be less efficient.
2. Check your AC drain lines.
We wrote an entire article about this a little while ago because drain line leaks are a pretty big deal, and they can lead to pretty big headaches if they aren't taken care of.
AC lines are fairly easy to clog, and, after a long summer of AC use, it's not uncommon for them to have some buildup. Make sure that yours are clear by pouring a mixture of three-parts-water to one-part-Clorox through them and flushing them clean with water. If there are issues or if you're not sure yours are clear, call for help. Drain line leaks can cause significant water damage, usually before you notice anything is wrong.
The fall is a great season to be proactive and avoid that scenario.
3. Be prepared for how your systems will handle milder temperatures.
It's important that you know what to expect from your systems during milder temperatures; if you don't, you may not realize whether or not they're working properly.
Two common things to be aware of:
Your humidifier probably won't kick on very often early in the season.
Humidifiers can be great during the dry winter months, but, early in the fall (and even into December), there can still be enough humidity in the air to make their usage redundant. Don't be alarmed if your furnace is running and your humidifier isn't – especially for the next several months.
If you have a hybrid heating system, expect to use electric to start.
Many homes have hybrid systems that rely on a combination of a heat pump and a gas heating system. It's worth noting that, for milder weather, your system will rely on your heat pump, meaning that it will be powered by electricity. Later on, in colder weather, your system will rely on your furnace for gas heat. Be prepared to pay the appropriate bills, and don't be alarmed if your furnace isn't running at first.
In general, make sure you're familiar with how your systems will run during the fall months, so that you can note real issues and avoid false alarms.
4. Give your systems a once-over.
Finally, just as you should in the spring, you should give your systems a once-over in the fall to make sure that there are no obstructions getting in the way of their functionality.
Here are a few things to look for:
Check your sidewall venting if you have a high-efficiency furnace.
It's important to make sure your pipes are unobstructed, and we have seen unwanted guests get into these areas. You don't want to turn on your heat if a squirrel or bird has made its home here – it'll be bad for both of you.
Make sure your dampers are switched over.
If you're using your dampers (mechanisms to close off ducts) to force air into one area of the house, make sure that your settings are updated for cooler weather. You may want to open or close some, depending on your desired temperatures.
Clear any obstructions from your heat pump.
Your heat pump needs room to operate, and if it doesn't have it, there could be damages. Coils can freeze very easily during colder months if the pump is obstructed, so be sure to check and make sure the area is clear before blasting your heat.
5. Get in touch with us.
Want to make sure your home will stay comfortable this fall? Get in touch with us today.
Our expert technicians will review your systems to ensure they're in working order and offer heating repair if they're not. We can quickly check all of your system components (including your heat pump, humidifier, boiler, and more) so that you can be prepared and warm for the winter months – and prepared for the wild fluctuations, too.
Contact us today to schedule your maintenance, and let's make sure your home stays comfortable.