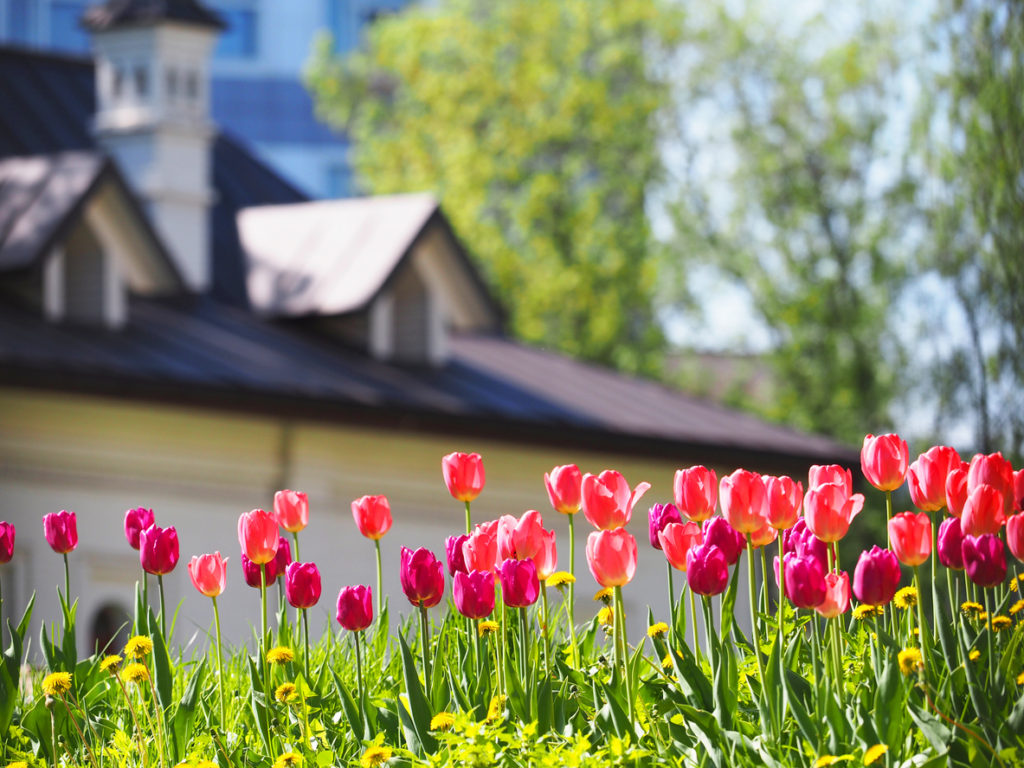 It might seem hard to believe as Maryland gets hit with one wave of wintry slush after another, but it's true: spring is coming.
Before you know it, the snow will melt, the grass will grow, and the heat will be here. Is your air conditioning ready? Hopefully, when the time comes to turn it on, the answer will be yes.
Here are a few key things you should do in advance to make that happen.
1. Please take the cover off of your outdoor unit.
This is an obvious step, but it's the cause of many blown compressors every year.
It's not uncommon for people to throw a cover over their AC unit during the winter months in an effort to protect the system from the elements and debris. That intention is good. But when those people forget to remove the cover before turning their air conditioning on in the spring, the results are disastrous.
The effect is similar to starting a car while covering the exhaust. In the case of the AC unit, the compressor simply overamps and dies, which is an extinction-level event – a new unit will be needed.
We actually recommend forgoing covers completely, because AC units are designed to withstand the outdoors. Plus, not putting a cover on means you don't have to remember to take the cover off.
But if you do use a cover, please: remember to remove it before you turn things on and blow your compressor.
2. Remove debris from the outdoor unit.
If you haven't used a cover, you'll still want to check your outdoor unit for debris. Leaves, branches, or other organic debris often collects around AC units during the months when they aren't in use. Sometimes, objects may have been placed on the unit during its offseason; we've seen units blown thanks to forgotten planks of plywood left on before startup.
So, be warned: in worst-case scenarios, neglected debris can also result in blown compressors.
3. Clean the coils.
In addition to removing major debris from around the unit, you may need to do a more detailed cleaning of the coils to ensure that your system is in working order.
Here's what that means: on outdoor units, the fan on the interior sucks air through the fins and can pull debris and dirt inside. Over time, this can restrict the flow of air and impeded the function and efficiency of the unit.
So, take the time to look over your outdoor unit's coils, and make sure there isn't noticeable debris. And, if there is, simply remove it.
4. Check the thermostat.
The thermostat is another AC system component to check as we head into spring.
First, check to make sure that, if the device is battery-powered, the batteries are still functioning. Long periods of neglect often result in dead batteries. If the thermostat is wired in, it's still a good idea to make sure it powers on.
If the thermostat does power on correctly, go ahead and take the time to review your cooling settings to make sure you've optimized your system to your preferences – especially if your system is on a schedule or uses a smart thermostat. If you believe you could have saved money on cooling costs over the past year, you might want to consider trying new settings to decrease your usage.
And, keep in mind that you'll probably be switching between cooling and heating systems frequently during the spring months as the weather fluctuates (and because night and day temperatures can vary greatly). Factor that into your system settings; at the very least, you'll want to make sure that you're not running your air conditioning on a summer schedule.
5. Turn the AC on.
Finally, the last step you'll want to take in preparing your AC unit for spring is to turn it on.
Once you've turned it on, don't leave it and go about your business. Instead, be watchful for any warning signs. These might include strange noises from the unit, tripped breakers if it draws too much power, or a failure to produce cool air.
In any of these cases, turn off the unit and don't turn it back on until you've had it professionally inspected.
Want to make sure your AC systems will work this spring? Call us.
If you follow these steps, you'll be in good shape when the time finally comes to turn on your AC systems.
But, that said, it's still always best to have your HVAC systems professionally reviewed.
It's the same concept that applies to your car: any complex machine system needs regular maintenance and upkeep to keep performing well. You wouldn't neglect having your car taken care of, so don't leave your AC unit neglected, either.
To get the best value, choose a service agreement from Rod Miller. We'll inspect your unit twice per year – once in the fall and once in the spring – to ensure that it's working the way you need it to. In the long run, these plans save homeowners a lot of worry and money.
Don't leave your comfort to chance this spring. Get in touch with us today, and let's set up a time to review your unit before the time comes to turn it on.