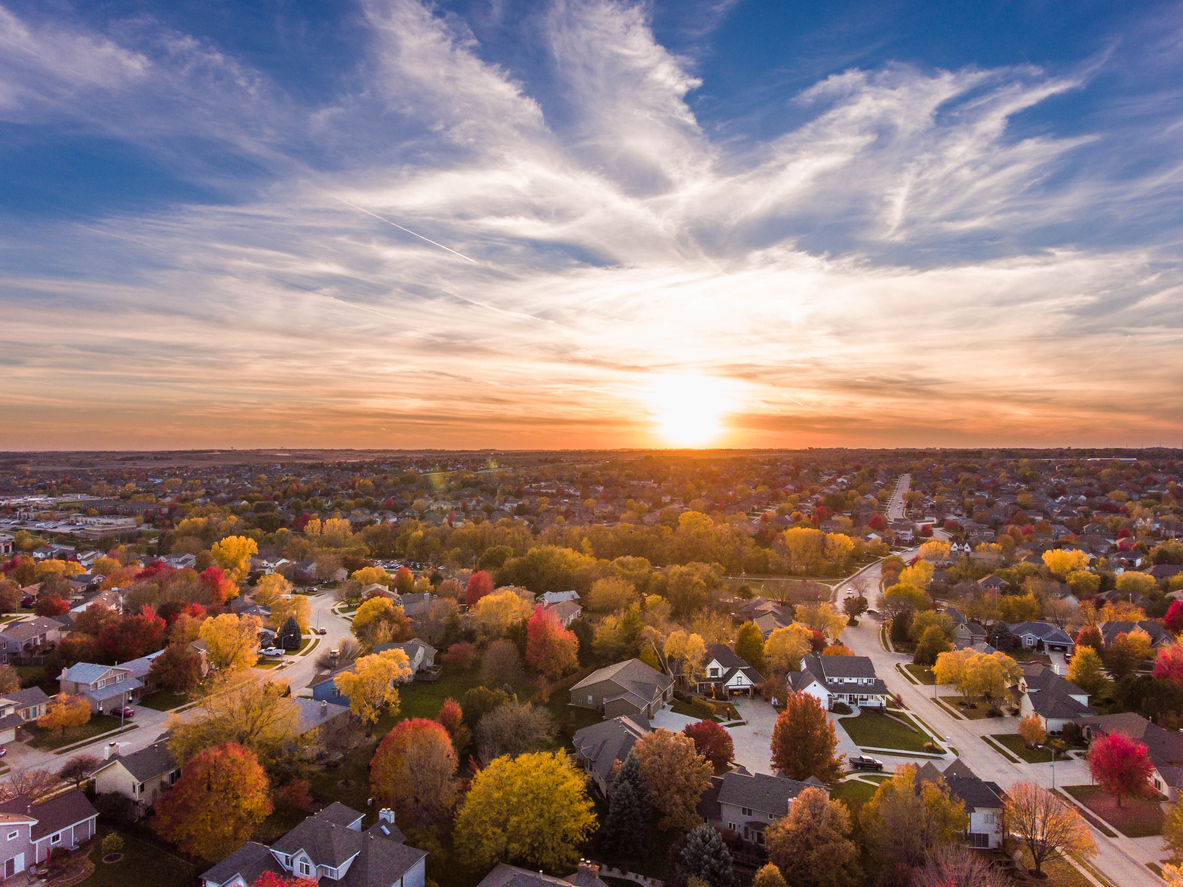 Gaithersburg in the fall is gorgeous. Changing leaves, perfect temperatures, and, maybe most importantly, no more humidity. There's another reason that fall is so great though. It gives your HVAC system a well-deserved break after the stressful Summer season. To get the most out of the fall season and get your HVAC system ready for colder weather, here are a few things that you can do.
Lower Your Thermostat
The average temperature in Gaithersburg during September, October, and November hovers right around 60 degrees. September is a little warmer, November a little colder, but overall, it's a pretty comfortable temperature without either AC or heating. Because of this, it's a good time to either lower your thermostat to the same average temperature as outside or, just shut it off.
On warmer days, leave your windows open at night to take advantage of the cooler nighttime temperatures and then close them during the day to keep the cool air inside. If you choose not to shut off your thermostat, keep it as close to the outside temperature as possible.
It's a good idea to lower your thermostat or shut it off during the fall period to allow your HVAC system a full break before the tough winter heating period. It also saves you money on your energy bill.
Save on Your Energy Bill
Speaking of saving money on your energy bill, fall is a great time for it. Besides lowering your thermostat or shutting it off, there are a few other ways you can save money. During the day, keep curtains closed or blinds pulled down for rooms that have a high concentration of windows or are in the direct sun. This will prevent the warm sunshine from heating up your rooms during the warmer months like September and will also keep warm air insulated from drafty windows during colder months like November.
Sign Up for Service
The fall period is a great time for an HVAC checkup with a Gaithersburg professional. Getting your HVAC system serviced during the fall is a great way to increase the efficiency of the system and allow your HVAC professional to work on the system when it's either not in use or being used less intensively. During an HVAC service, your technician will change air filters, lubricate tight equipment, and tighten loose bolts and screws. If parts seem to be breaking or rusting, they'll be replaced during this time period.
An HVAC checkup is a great way to get your system ready for the intense winter workload. The last thing you want is to head into the winter season relying on an HVAC system that is about to break open and leave you with frozen pipes and a cold house.
Remove Dust from Furnace Components
Take a close look at your furnace before you boot it up for the first time. You'll probably notice a fine layer of dust sitting on the surface. Your furnace hasn't been used since the last cold season. Dust will almost definitely have a presence on the equipment. While this is normal, it's important to clean off the furnace before starting it for the first time.
Dust sitting on the furnace can ignite or burn as the furnace heats up. While most of the time the dust burns off harmlessly, it still permeates your home with an odd burning smell. To avoid this, and a possible fire hazard, it's a good idea to dust off your furnace and all of its components before turning it on.
Put Away AC Window Units Properly
At the end of the summer, it may be tempting to leave the hot weather behind by hastily packing away your window units. However, be careful when storing your window units. Be sure to dump out the condensation tray and inspect each unit for mold, moisture, or damage. It's also a good idea to inspect your unit brackets after taking down the unit. Ensure that nothing has rusted, and the brackets are still strong.
Inspect Your Ductwork
Did you know that even the smallest tear in your ductwork can lead to a pest infestation? During your service with your Gaithersburg HVAC company, ask the technician to inspect your ductwork. They'll make note of any signs of a possible infestation that occurred over the summer and look for any tears that need to be sealed. Ducts typically only need to be cleaned every three to five years, but it's a good idea to have them inspected with every change of the season to stay on top of any repairs that may be necessary.
If you're looking for HVAC services in Gaithersburg, contact us today. We promise that you can trust your home to us.