We're honored to be the Gaithersburg HVAC solution that hundreds of residents trust to be in their homes.
Trust matters to us. It's why we make it a policy never to pressure you or sell you anything you don't need. Our servicemen are not paid by how many calls they handle or by how much equipment they sell. We offer senior citizen discounts, honor all coupons, offer free second opinions, and make financing options available. From AC repairs to new furnace installations, we've been working hard to serve Gaithersburg resident's needs for over 50 years.
And, perhaps most importantly, we stand by the quality of our HVAC services. We take pride in providing Gaithersburg HVAC services that are consistently dependable. Because, even though the weather can be unpredictable, the performance of your HVAC system shouldn't be. At Rod Miller, we offer Gaithersburg HVAC services for everything from measuring indoor air quality to furnace installations, and we're honored to help residents find the best solutions for their needs.
Ready? Let's do this.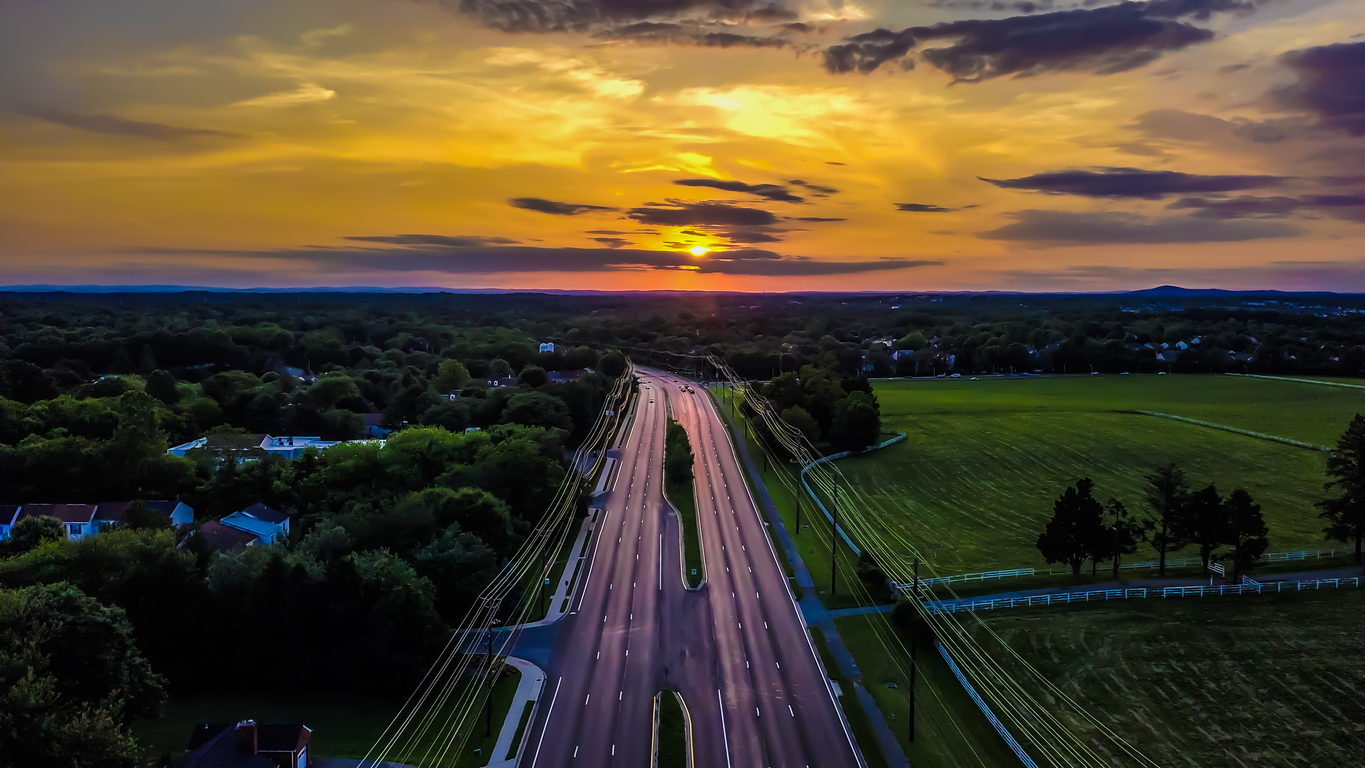 The reality is that there are many fine HVAC options out there. We generally advise looking for three critical traits:
Experience. How long has the company been in business? How long have their service people been in the industry? At their company? These factors go a long way in equipping companies to serve well – it's just easier to diagnose and fix something when you've seen the problem countless times.
NATE Certification. North American Technician Excellence, or NATE, is a nonprofit certification organization that's actually located in and around Gaithersburg and is the nation's largest when it comes to certifying heating, ventilation, air conditioning, and refrigeration technicians. When NATE puts their stamp of approval on an HVAC company, you know that you're getting quality you can trust.
Outstanding Customer Care. This is the bedrock of any service, really. Even if an HVAC provider has a ton of technical expertise, if they don't provide great customer care and service, they're not worth your time. Check online reviews and testimonials to get a feel for how companies treat their customers. Yes, every company will have a few outliers one way or the other, but there are almost always patterns to follow.
Proper Training. The importance of proper training cannot be underestimated. HVAC technicians work with dangerous chemicals, like refrigerant, and also work hand-in-hand with appliances that use high-voltage electricity. If your choice of Gaithersburg HVAC company doesn't have the appropriate training for the job, they're not just risking your equipment. They're risking physical harm to themselves and you.
Great Partners. High-quality products are just as important as high-quality installation. Without one or the other, your HVAC system will be low-efficiency and prone to breaking. Evaluate your potential new heating and air conditioning company by the quality of the companies that they partner with.
Read more about what Gaithersburg HVAC companies must have to serve homeowners well here.
Read about the criteria to use when selecting an HVAC provider here.
---
Honestly, Gaithersburg's air quality is fairly good. We're lucky to be a Gaithersburg HVAC company because the city does a good job of maintaining beautiful city parks that both purify the air and make it a beautiful place to live.
But as a Gaithersburg HVAC company, we also have a responsibility to the community's residents to purify the air inside their homes as best we can.
To that end, here are three ways to improve indoor air quality:
Regular duct cleanings
Improved HVAC system efficiency through preventative maintenance
IAQ (indoor air quality) systems (filters, lamps, etc.)
If you're concerned about the quality of the air in your Gaithersburg home, get in touch with us.
Learn more about how we address indoor air quality issues here.
---
How can I increase the efficiency of my Gaithersburg HVAC systems?
Gaithersburg's temperature fluctuations can make streamlining systems for efficiency a challenge. Your systems will have to work to keep your home comfortable.
But there are several impactful ways you can make things easier (and save a bit on energy in the process).
Install a Smart Thermostat.
Smart thermostats can be programmed to automatically increase or decrease the temperature in specific rooms of the house as needed. For example, if you move from the kitchen to the living room, thermostats can use motion sensors to sense where you are in the house and decrease the AC in the kitchen while simultaneously increasing it in the living room.
Smart thermostats can also be accessed remotely. Have you ever left the house to go on a long vacation, only to remember that you forgot to shut off your air conditioning before leaving? With a smart thermostat, you can remotely lower the temperature to increase your Gaithersburg HVAC system's efficiency while you're away.
Use Ceiling Fans.
If you have ceiling fans, it's a good idea to set them to spin counter-clockwise in the summer. This moves the air straight down towards you. Alternatively, when you want to increase the efficiency of your HVAC Gaithersburg system in the winter, switch your ceiling to rotate clockwise. This moves the lower cooler air up towards the ceiling, forcing the warm air that rests near the ceiling to move down towards you.
Both approaches will allow you to take some of the load off of your HVAC systems.
Get Regular HVAC Maintenance.
Regular HVAC maintenance can increase the efficiency of your systems through preventative maintenance that helps you to avoid major issues.
Seal Doors and Windows.
Weatherstripping can be bought from your local home improvement store and is used to block the drafts around doors that may not close as tightly as you'd like them too. Window film or insulated curtains can also keep temperatures more consistent by blocking drafts and direct sunlight.
Make Sure Your Duct System is the Right Size.
In order for your Gaithersburg HVAC system to work efficiently, your ductwork needs to be correctly proportioned to your home. If your ductwork isn't appropriately sized, your engine has to work harder to move the air throughout the home.
Learn more about increasing HVAC efficiency here.
---
Perhaps the most challenging aspect of providing HVAC services in Gaithersburg is in dealing with the wild weather fluctuations. If it feels unseasonably balmy one day, it'll probably feel sub-arctic the next. Gaithersburg winters present unique challenges to HVAC systems, but with preparation, you'll be able to ensure the comfort of your home. We recommend:
Checking air filters. This is always important, but it's even more important during the dryness of winter.
Get insulated. Some insulation is DIY – think draft stoppers under doors, or even weatherstrip seals. Sometimes, though, expert installation is needed.
Get an HVAC inspection. A service inspection can uncover any issues that would impede performance, which means you'll be able to trust your system when you most need it.
Learn more about preparing your Gaithersburg home for winter here.
---
Ready to Choose Trusted HVAC Service in Gaithersburg?
As you search for an HVAC service for your Gaithersburg home, we're honored by your consideration.
Take a look below at the services we offer and areas we serve to see how we can help you.
HVAC Services We Provide
---
Gaithersburg HVAC Service Area
We provide HVAC service at the following Gaithersburg zip codes and neighborhoods:
20878
20882

20898

20899

20877
20879

20883
20884

20885
Don't see your zip code or neighborhood listed? We serve the surrounding areas in Montgomery County and Frederick County as well.
---
Why Choose Rod Miller HVAC?
We aren't a corporate chain
. We're family-owned, and have been since the beginning. That's helped to define our level of service. Instead of viewing each call as one more obligation to check off from a busy, non-personal schedule, we've always viewed our customers as real people with real needs. They're fathers, mothers, sisters, and sons. We're honored to serve our customers. And we value our relationships with them.
That's why our President gave his home phone number to customers for decades – to make sure that they were receiving the best service possible.
It's why we make sure that your service calls are taken quickly, by a real, knowledgeable person who can help to meet your needs, instead of diverting you through a call tree.
It's why we offer senior citizen discounts, military discounts, honor all coupons, and make financing options available.
It's why we're laser-focused on quality, through regular training, state-of-the-art equipment selections, and a commitment to staying on the cutting-edge of industry standards.
And, it's why our servicemen are not paid by how many calls they handle or by how much equipment they sell. Instead, their primary goal is to help.
Our servicemen aren't the kind of people who will sell you something you don't need. They're the kind of people you can trust to be in your home, even when you're not there.