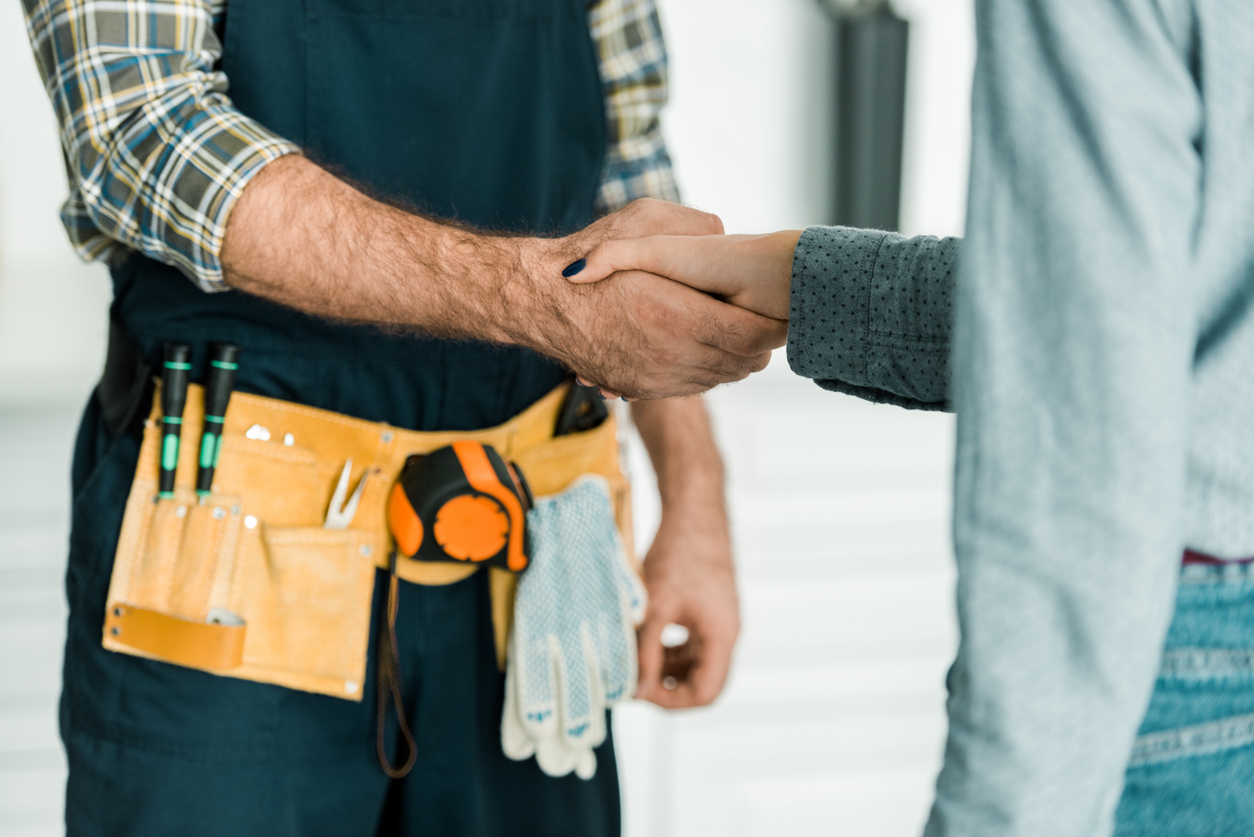 You're searching for a contractor to install your new air conditioning system. Where do you start? You could search through Google results, try using Angie's List, or look through Yelp reviews. But when you have to do your own research on what HVAC team is right for you, it can sometimes be a toss-up. How do you know who to trust?
That's where the Bryant HVAC partner network comes in. As a trusted name in the HVAC world for more than a century, Bryant has developed standards, training, high-quality products and more. When they put their seal on an HVAC company, you know that chances are it's a company that prioritizes quality and service.
Here's what you get when you work with a Bryant HVAC partner.
The Best in Training
Beyond developing its own quality products and standards, Bryant has developed a series of trainings as well. Coursework ranges from indoor air quality testing to geothermal heat pumps to ductless air systems. When you're looking for a great HVAC company, you can check their profile on Bryant's Find a Dealer tool. All you have to do is put in your zip code and search for the right dealer for you.
Each dealer profile has a range of symbols that identify what trainings they have completed and what awards they have received. For example, Rod Miller has received training in geothermal heat pumps; our indoor air quality specialist has passed a comprehensive test on how to improve the air quality of your home; we have a symbol recognizing our work with ductless air systems.
You can also read customer reviews of each company directly from the Bryant Find a Dealer page. Bryant has its own review process where real customers can input their feedback. Forget scrolling through the endless ads on Yelp. Bryant makes it easy to ascertain what kind of service you can expect.
Backed by Superior Products
With more than 100 years in the industry, you can expect Bryant to know a thing or two about creating great HVAC products. From air conditioners to thermostats to lighting, Bryant's range of products focuses on quality and efficiency. Each product is run-tested before it leaves the factory, greatly cutting down on defects and weeding out machines that might need some more work before they're ready for your home. As a Bryant HVAC partner, Rod Miller has access to higher-quality products than ones that you would find at your average Home Depot.
However, we don't just offer Bryant products. While we do believe in their quality, we also have the ability to offer the products of other vendors, allowing you a full range of choices. We offer products from Honeywell Contractor Pro and Nest Pro, now known as Google Nest. Whether you're looking for smart thermostats or an excellent air conditioning system, we work with the right vendors to offer you the best in the products you need.
Commitment to High-Quality Service
Bryant's "Whatever It Takes" motto isn't just a saying. As a Bryant Factory Authorized Dealer, we offer Bryant's 100% Satisfaction Guarantee. We'll make sure you're happy with your HVAC setup, no matter what.
This 100% Satisfaction Guarantee is just one way Bryant stands by and stays committed to their customers. At Rod Miller, we put our customers first and fully back Bryant's philosophy that you don't just deserve high-quality products, but excellent service as well. You should be working with an HVAC team that treats you as part of the family—not a money-making opportunity.
As a family-owned company, Rod Miller Heating and Air Conditioning prioritizes our relationships with our customers. That's why our President gave his home phone number to customers for decades. It's why we offer senior citizen discounts, military discounts, honor all coupons, and make financing options available. To create the same priorities in our HVAC team members, our servicemen are not paid by how many calls they handle or by how much equipment they sell. Instead, their primary goal is to help.
Accountability to Elevated Standards
Becoming an awarded Bryant HVAC partner is no joke. To be a part of the network, you need to display a commitment to everything discussed in this blog and prove it too. In order to receive a Bryant Factory-Authorized Dealer Award, we have to meet the highest standards for superior skills, service, and 100% Satisfaction Guaranteed.
Bryant doesn't work with just anyone. That's why we're honored to be a Bryant dealer.
Work with an HVAC Team You Can Trust
At the end of the day, choosing which HVAC partner to work with is all about what you value. When you want to work with a company that you can trust, choose Rod Miller. We've been in business for more than 50 years. In that time frame, we've learned a little something about viewing our customers as real people with real needs.
We're honored to serve our customers. And we value our relationships with them. That's why we chose to become a Bryant Factory Authorized Dealer- it's one more way that we can provide you with superior service.
If you want to talk to one of our team members today, reach out to us. We're always here for your HVAC needs.