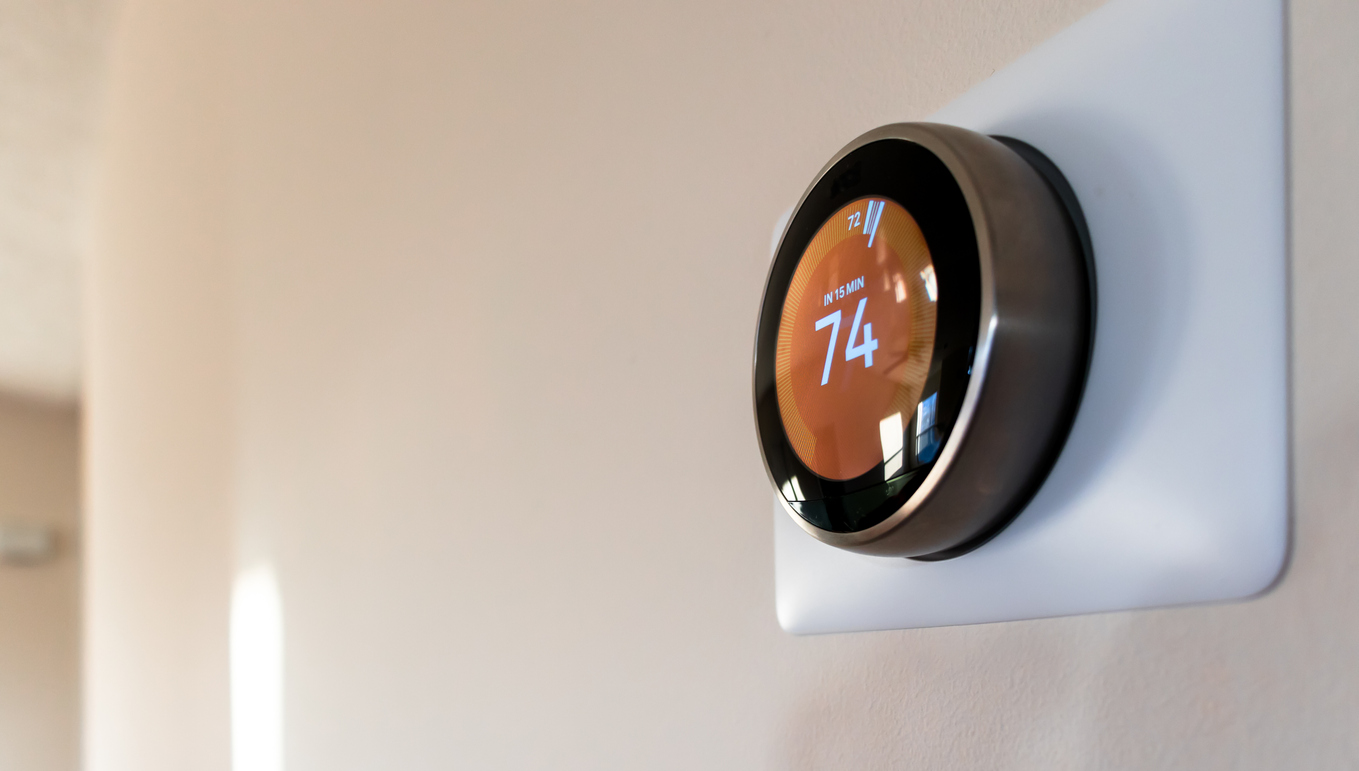 Have you ever been shocked by an energy bill at the end of the month? Or forgotten to shut off your AC when you're not there? A smart thermostat can change how you use your home's HVAC system. As one of the latest developments in HVAC tech, smart thermostats are changing how homeowners understand their systems and are allowing any house to become just a little bit greener.
What is a Smart Thermostat?
Smart thermostats are connected to your internet and include automated features that can automate temperature adjustments according to your schedule. Some of these thermostats can even learn your schedule or which rooms you tend to be in at what times throughout the day. They'll adjust the system accordingly and only cool down specific rooms. Smart thermostats are some of the latest innovations in HVAC tech. They take out the consequences of human error (such as leaving it running on high all day) and offer homeowners peace of mind and cost-savings.
While there are plenty of varieties, there are three main types of thermostats. Manual thermostats are not programmable. Meaning they stay at the temperature you set it to until you change it. Most of them have a small lever or dial to push to the temperature you'd like. These thermostats are quite outdated and are typically no longer installed. Programmable thermostats are more common in the modern home. They allow you to program in the hours of the day when you're home and when you're gone and what temperature you would like the house set to during that time frame. The third type, smart thermostats, take the user out of the equation. With minimal input from you, these thermostats can have your home set to an optimal temperature in accordance with your schedule.
How Do They Work?
There are three specific parts to most smart thermostats. One component plugs into the HVAC system, the second part is the thermostat control which provides the in-wall user interface. The third piece of HVAC tech is what makes it "smart:" the smart thermostat app which can be accessed via computer or mobile device.
Other smart thermostat models can include various other features based on its level of HVAC tech. For example, a few Nest thermostats offer zoning, which separates the house into different temperature ranges. Other smart thermostats may have higher levels of artificial intelligence and can learn your schedule, without you having to program it in. Still, other models include motion sensors to sense when you arrive home and where you are in your home. This enables the thermostat to adjust accordingly.
Increase Your Energy Efficiency
Because smart thermostats provide accurate and timely temperature adjustments, they can help the average homeowner save a lot of money and increase their energy efficiency. Your average thermostat heats or cools the entire home in order to keep the occupants comfortable. A zoned thermostat can heat or cool just specific rooms which requires less energy and can lower both your carbon footprint and energy bill.
Another way smart thermostats can increase your energy efficiency is by taking human error out of the equation. How often have you accidentally left the AC running all day? Or forgotten about an open window? Smart thermostats operate via a schedule or motion sensor to detect when the AC or heat should kick on. No longer will it run all day for no reason. Instead, the home will only stay an optimal temperature when needed and conserve energy at other points throughout the day.
Take Advantage of Remote Access
Have you ever wondered what's happening with your home when you're not there? With a smart thermostat, you'll be able to access all of your HVAC data from afar. This is especially helpful during summer storms or winter nor'easters when the power may go out. Instead of guessing, you can check your smart thermostat and see if the AC or heat is still running.
Remote access also allows you to better adjust the temperature when your schedule changes. For example, did the kids have a half day at school? Now you don't have to worry about the thermostat being set way too high or low. With this HVAC tech, you can set the appropriate temperature for them from the office.
Get the Notifications You Need
When was the last time your HVAC filter was changed? Do you know when it needs to be changed next? Most homeowners don't. And that's understandable! As a homeowner, there are plenty of things to think about. Bills that need to be paid, soccer practice to get to, gardening to manage, and more. A smart thermostat takes the guesswork out of your HVAC maintenance. Some smart thermostats can send you emails or a text message with notifications when your air filter needs to be changed. A clean air filter can increase your energy efficiency and prolong the life of your HVAC system.
Your smart thermostat can also provide you with Safety Temperature notifications. This means that you'll receive an alert when your home either becomes extremely hot or cold, allowing for pipes to freeze or occupants to overheat. The thermometer will kick in (or you can adjust it remotely) and you'll receive another alert when the home's temperature goes back to normal.
Smart thermostats have tons of customizable features that prolong the life of your HVAC system and allow you to reduce your monthly bills. Rod Miller is proud to work with several vendors that create high-quality smart thermostats. We work with both Nest and Honeywell, two of the premier manufacturers within the smart thermostat industry. If you want more information about what smart thermostat products we offer, or what's new in the world of HVAC tech, get in touch with us today. We're here to help you maintain a comfortable home.