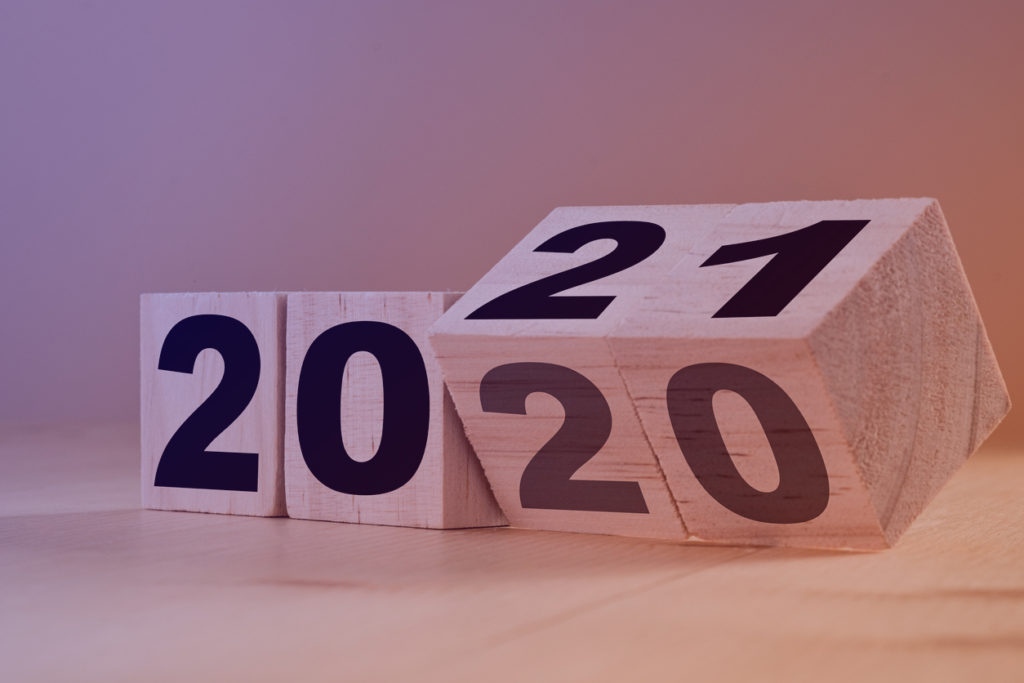 It's been a long time coming, but the end of the year is approaching, and the holidays are upon us.
This is always a season of reflection. In 2020, there's a lot to reflect on – and, in spite of everything, there's a lot to be grateful for.
In that spirit, here are five things we've learned in this decidedly abnormal year.
1. Our work is essential.
From the outset of the pandemic, we were categorized as an essential business, and we've come to realize that the label is accurate. People depend on our work to stay safe and comfortable.
Accordingly, we've worked hard to keep our doors open throughout the year. The only disruption to our service happened when quarantines were first implemented. During that time, we left the office and spent several days cleaning and preparing our space – although we still coordinate all of our urgent work remotely. A few days later, we returned with new protocols in place to continue safely serving our customers.
It's been an honor to live out our essential business label each day.
2. Indoor air quality matters.
One of the biggest HVAC trends this year has been an increased recognition that indoor air quality matters – and it's been accompanied by a corresponding increase in demand for air quality products.
This is largely due to concern over the coronavirus, but the truth is that indoor air quality always matters. Before the pandemic, the U.S. Environmental Protection Agency found that indoor air can be anywhere from two to five times as polluted as outdoor air, and a World Health Organization study revealed that breathing dirty indoor air is responsible for 4.3 million premature deaths each year.
In the wake of the pandemic, we've gotten more questions about air purifiers and more requests to have them installed than we ever have before. You can read more about how these devices work in our piece from March.
While we're hopeful we won't have to worry about COVID-19 in our indoor environments by the end of 2021, we are glad that clean air has become a point of emphasis.
3. It's best to be prepared.
You can't be prepared for everything, obviously – this year has definitely shown us that. But, in general, you can take steps to be more prepared.
One of the biggest ways we've increased our preparedness this year has been by adapting our approach to supply chain management.
Before 2020, we hadn't typically kept inventory of HVAC parts and components on hand. When we needed a part, we'd simply order it from our supplier. It'd usually arrive within a day or so, and we'd be able to move forward quickly to get units fixed and keep homeowners comfortable.
This year, that approach proved problematic. As shutdowns impacted our suppliers, parts that used to be available immediately began to build up backorders – which meant that repairs we used to be able to complete in days were delayed by weeks.
To adapt, we've started to stock common parts in our warehouse and even on our trucks, increasing our inventory to make sure that our customers don't have to wait. We're grateful to our partners for helping us to stay equipped with the parts we – and our customers – need.
4. Our customers are awesome.
We re-learned something this year: Our customers are awesome.
We know that the reality is that many companies weren't able to make it through the past 12 months. We'd had some tough sledding, too – but we've been able to maintain our operations without any layoffs or major losses. That's only because our customers have consistently trusted us to work in their homes, even in a time when personal proximity has become a source of trepidation.
If you've had us to your home for HVAC help this year, thank you for allowing us to serve you. Our promise has always been that you can trust your home to us; that guarantee took on new meaning this year, but at its foundation it remained the same.
We're grateful for your continued trust and support.
5. Our staff is awesome, too.
Last, but definitely not least: We've also re-learned how awesome our people are.
For as much trepidation as homeowners had in allowing service people into their homes, our techs had perhaps even more stress in serving homes this year. A typical day for one of our staff members involves serving multiple homes. We took all of the proper precautions, outfitted our people with PPE, and followed all protocols – but that schedule still required legitimate courage, especially in the early stages of the pandemic when so much was unknown.
We're incredibly grateful to have made it through the year with our people and customers safe.
To our staff: Thank you for the work you've done in keeping families safe and comfortable. You rock.
We look forward to continuing to serve Maryland homeowners in the coming year – and beyond.
We've certainly learned a lot this year, and we're honored to keep learning as we keep helping homeowners stay safe and comfortable. As always, if you need HVAC service, we're here to help.
From all of us at Rod Miller, here's wishing you and yours a Merry Christmas and Happy Holiday season, and all the best in the year ahead.