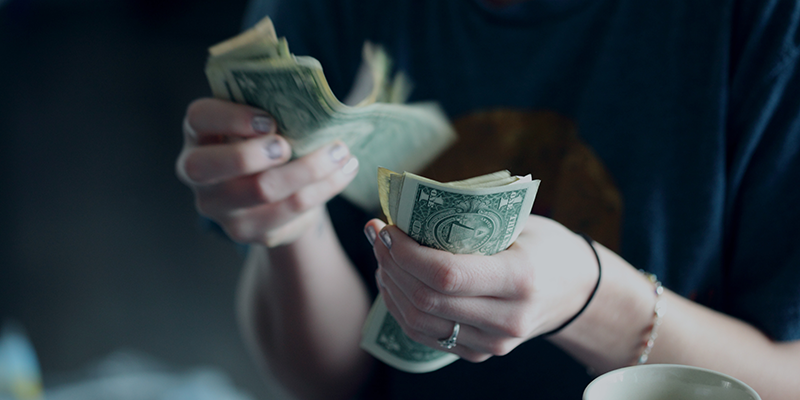 I hate to say it, but most of us tend to be procrastinators. It's difficult to get the motivation to follow up on things like preventative maintenance when things seem to be going well. Your car has an oil light to remind you when you need your oil changed. It's visible and you at least take a glance at it when you get in your car, so you schedule the change. Unfortunately, there usually aren't warning lights on your HVAC system.
Because your HVAC system is in your basement, it's easy to forget about it. If you aren't on a preventative maintenance schedule, it's easy to think that as long as things are working, everything is fine. But waiting for an emergency to occur before acting can come at a big cost.
Don't wait for an emergency to happen. Your HVAC provider in Gaithersburg knows the cost all too well.
Overtime Rates
If an emergency occurs outside of our normal hours, we'll respond as quickly as we can. But unfortunately, that quick response comes with the price tag of overtime rates. There's no sense in hiding it. Emergencies come with emergency fees.
For example, you get home from work only to find a cold house. Considering it's wintertime, you need to get your HVAC system back up and running as soon as possible before your pipes freeze. As it's late evening your home is only going to become colder. You reach out to your HVAC provider in Gaithersburg, who promises to come out as soon as possible. When your system is back up and running, you settle in for the evening – and to pay the overtime fees you just received.
Overtime fees can add more expenses on top of the already-unexpected charges of an HVAC emergency. Avoid the overtime fees with a Rod Miller service agreement.
Lost Productivity
Now imagine the same emergency, but it happens in the morning. Your HVAC system hadn't had its routine maintenance in quite a while. And in the early morning your heater goes out. Instead of heading off to work, you now find yourself searching for the best HVAC provider in Gaithersburg and settling in to wait for a provider that can come out that day. You can't leave home to go grocery shopping or run errands because the provider could be here any minute.
Lost productivity has a significant cost. If you're lucky enough to be able to work from home, the costs may not be too bad. But when you're waiting for your HVAC provider to come by, you can't take the kids to school, run the errands you need to run, or do the work you need to get done. This means that either your coworkers are stuck picking up the slack or your next work day is going to be even busier than usual.
Calling out from work for an emergency can cost you some of your paycheck, or, in the worst-case scenario, even your job. Emergencies can ruin more than your HVAC system.
Disrupted Schedules
What happens if your HVAC system breaks the day you leave for your sunny vacation to escape those cold Maryland nights? Now you might have to postpone your flight, change your vacation plans or call on mom to come handle the emergency while you take off. That is if you're lucky enough to have a great mom.
Emergencies can disrupt your carefully planned out schedule like no other. Especially if you have kids, your already-hectic schedule really doesn't take well to being disrupted.
Don't let an emergency cost you a flight, or a great day, or that prepaid babysitter for date night. Preventative maintenance helps you keep your schedule on track.
Uncomfortable Home
Some people like their house on the cooler side, others prefer it to be nice and toasty. Whatever your temperature preferences, no one likes a completely unheated house in the winter or a house with no A/C in the summer. A home without heat or cooling isn't just uncomfortable, it can be dangerous.
If you have pets, children, or an elderly parent or grandparent living with you, heat and cold can be deadly. If your HVAC system breaks during an extreme weather event, your HVAC provider in Gaithersburg may be unable to get to you. If that happens, hopefully there's an alternate way of heating or cooling your home.
Make sure all those susceptible to extreme temperatures are in the coolest or warmest part of the house. Try to have cool cloths and plenty of water available in the summer and warm blankets and a fireplace ready in the winter.
Emergency Parts
What happens if your system breaks down and your HVAC provider in Gaithersburg has to order a part? Now you have to wait for a part to show up and possibly pay for emergency shipping depending on the weather.
An emergency is disruptive enough. A broken part can prolong the emergency. When you sign up for a service agreement, a twice-yearly inspection of your system can catch breaking parts before they give out completely. That means you're less likely to have to wait for a part in an emergency situation.
Service Agreements Cost Less
At the end of the day, signing up for a service agreement with your HVAC provider in Gaithersburg costs less than waiting for an emergency to happen. With a Rod Miller service agreement, there are no overtime rates and you receive 10% off any parts. Your two checkups per year provide you full testing on all system components and priority scheduling on service requests.
If you're ready to stop emergencies before they happen, get in touch with us today.