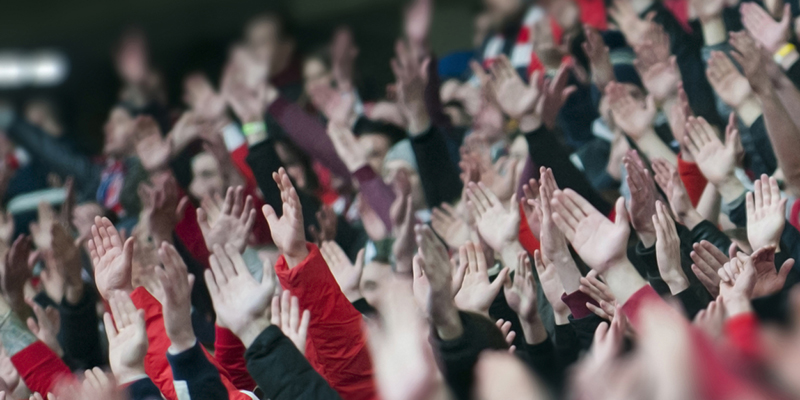 There are a lot of HVAC brands vying for your business. And there are a lot of factors tied up in the selection of those brands. It can all make selecting the right brand a complicated affair.
For some people the loyalties run deep, like ties to their hometown or their favorite sports team. They're Bryant people, like their parents before them. Or they're absolutely certain that the only brand to trust is Lennox. Or they've only ever lived in homes with a Honeywell thermostat, and that's not going to change anytime soon.
They're loyal fans, to the core.
For other people, though, loyalty only runs as deep as the pocketbook. These are the ones who couldn't care less about what brand is in their house, as long as it's the lowest-priced.
And of course, there are plenty of people who don't have much of a preference at all, as long as the air conditioning and heat keep working.
So, how heavily should you weigh brand when choosing an HVAC unit? Are there some brands that are better for certain functions than others? When it comes down to it, how should you select an HVAC brand?
The reality is that choosing an HVAC system is not unlike choosing a car. There's not one best car brand (arguably) – but that doesn't mean there isn't an option that makes the most sense for you.
At Rod Miller, we're here to help. We're a Bryant Factory Authorized Dealer, but we service any brand of HVAC, and our first concern is our customers' comfort. Toward that end, here's a brief overview of several of the major brands' reputations to help you consider how they can be put to use in your home or business.
Carrier Brand Review
Carrier has to be considered the expert in HVAC – in fact, their founder, Willis Carrier, actually invented modern air conditioning in 1902 and successfully installed the first residential system in 1914. Over the years, they led many of the industrial applications of the technology, from multi-floor installations to window installations in the Supreme Court.
Today, they're known as a solid leader in the space, offering mainly high-end products that are generally regarded to be effective, durable, and dependable, albeit often more expensive.
Trane Brand Review
Trane is another of the leading brands in air conditioning, having been in business for over a hundred years. Trane prides themselves on their commitment to quality assurance, stringently testing units in a variety of performance metrics including heat performance, cold performance, and noise in order to ensure functionality.
Their mantra is, "It's Hard to Stop a Trane." While it used to be "You Can't Stop a Trane", these still tend to be reliable products for the higher-end market.
Bryant Brand Review
Bryant is one of the brands targeted toward mid-market consumers; typically, their prices are lower than those of the brands listed above. Yet, although they're priced at a lower point, Bryant systems perform comparably to Carrier systems.
It makes sense – they're actually owned by the same company that manufactures Carrier, and the parts and components used in the systems are the same. As such, Bryant products tend to be highly reliable while also being more affordable than some of the other brands listed here.
Honeywell Brand Review
In the world of thermostats, Honeywell is a well-known and trusted entity. They've been around for over a century; in fact, they can trace their roots back to the invention of a thermostat for coal furnaces back in 1885.
Today, the Honeywell brand can be found on a wide array of appliances across industries, but they're still grounded in excellence when it comes to thermostats. They're known to be dependable. Lately, the brand has been branching into smart home technology, which, while perhaps not known for the trendiness associated with new brands like nest, still tends to lead the pack in performance.
The Reality of Choosing a HVAC Brand
So, there you have it – a brief synopsis on several of the leading HVAC brands to assist you as you make your decision.
If you're still intimidated by the prospect of choosing a brand, we've got two final words of advice: don't be.
Here's the truth: in the end, the brand isn't the only thing that matters. Yes, certain brands do certain things well, and the reputation each brand carries has been built up over time for good reason. Honeywell is dependable. Carrier is great. Bryant is great and affordable.
But factors like the expertise of the installer and the fit of the unit to your location matter just as much. The best unit from the top brand in the world won't work if it's not installed properly. And a small house may not need the same system functionality that a larger house would require.
What really matters is service from a provider you can trust – someone who will advise you on the best system for your needs, and then install it so that it works the way you need it to.
At Rod Miller, that's what we pride ourselves on most of all. We understand the importance of HVAC systems that work the way you need them to. And we treat our customers like family.
So, if you're hung up on the HVAC brand selection decision, get in touch. Our promise, whatever brand you need serviced, is that you can trust your home or business to us.