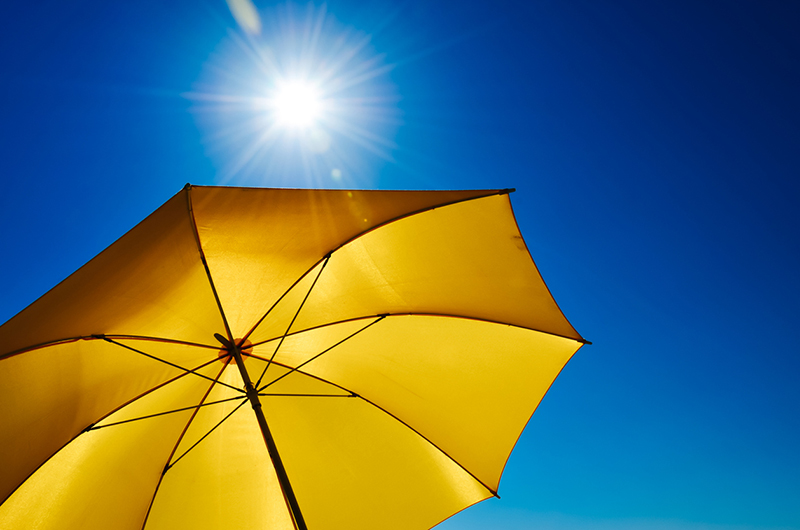 This past weekend in Gaithersburg, Frederick, and across half of the continental United States, it was hot – really hot.
Temperatures hit triple digits, with the heat index (a measure that takes humidity into account) making some areas feel as hot as 115 degrees. To make matters worse, nighttime temperatures, which typically offer respite from the heat, failed to drop into the 70s due to high humidity, meaning that there were few chances for relief across a period of several days.
All in all, it was a weekend that likely made many homeowners thankful for AC – and a weekend that probably brought panic if AC didn't seem to be working.
At Rod Miller, we strive to enable and protect the comfort of your home. To that end, as we look back on the heatwave and look ahead toward the likelihood of more summer heat, let's go over a few tips to ensure you're using your systems correctly.
Here's how to beat the heat – or, at least, how to be prepared for it.
Know What to Expect
The bottom-line reality is this: during extreme heat, your AC systems won't perform the way they normally do.
In Maryland, AC systems simply aren't built for extreme heat. When temperatures approach triple digits, they'll have to work harder than usual to maintain the comfort of your home – and even as they do, they likely won't be able to maintain the same low indoor temperatures that you're used to.
Your unit will run constantly. As a result, your AC will have to work constantly to approach anything near your set temperature. Don't be surprised when you see a higher electric bill. Unfortunately, this is the nature of the beast.
Temperatures will be higher. Even with your systems constantly running, you probably won't be able to get the temperature down to 68 degrees during a heatwave. You may find your system is only able to maintain 75 or 76 degrees during extreme heat.
Abnormal performance doesn't mean your system is broken. If you're not reaching a set temperature during a heatwave but cold air is coming out and indoors is consistently cooler than outdoors, your system is almost certainly working – so you may want to hold on making a service call. Again, Maryland systems just aren't designed for normal performance in extreme heat.
If, though, the temperature is the same as it is outside or if warm air is coming out of the ducts, shut off your system and call for service promptly (while being kind to your service technician if you can – their jobs are significantly less fun when it's 100 degrees). These are signs you're your system isn't working, and leaving your system running when it's not working can hamper repairs.
Check Air Filters
With your expectations set, there are a few practical strategies you can carry out to improve your unit's performance during a heatwave. As always, checking air filters tops the list.
Filters should be changed every 90 days at least; if you know a heatwave is coming up and you're in that vicinity, you may want to get ahead of the curve, since your unit will be working overtime.
Check the Unit for Debris
Similarly, if you know a heatwave is coming, check your external unit for any debris that could hinder its function. Your unit may be able to fight through fallen branches during a normal day – it may not be able to during a hundred-degree day.
Run the Fans
Another helpful tactic to take during a heatwave is to run the fans in your home to get air moving. Ceiling fans, box fans – whatever you've got will help.
Moving air retains less humidity and feels cooler, which will improve your comfort level. You could even find that you're able to set your temperature a few degrees higher while running fans, which may help to ease a bit of the strain on your unit.
Draw the Shades
Finally, taking measures to avoid heat infiltration can make your AC system's job a bit easier, too. Drawing shades during the day can have a cooling effect.
So, too, can turning off unnecessary lights or refraining from activities (like baking or exercising) that increase the temperature in a home.
Want to Make Sure Your Systems Are Prepared? Give Us a Call.
Even if your systems aren't designed to beat extreme heat, it's best to be prepared. The best way to ensure that your AC is ready for the weather is to choose a service agreement.
We'll inspect your unit twice per year to ensure that it's working the way you need it to. Any complex machine needs regular maintenance – in the face of a heatwave, proactive inspection becomes even more important. Nobody wants to face the worst-case scenario of the AC going out during a hundred-degree day.
Service agreements can drastically minimize that risk.
Don't leave your comfort to chance during the next heatwave. Get in touch with us today to learn about our cost-saving service agreements or to request assistance with AC issues.