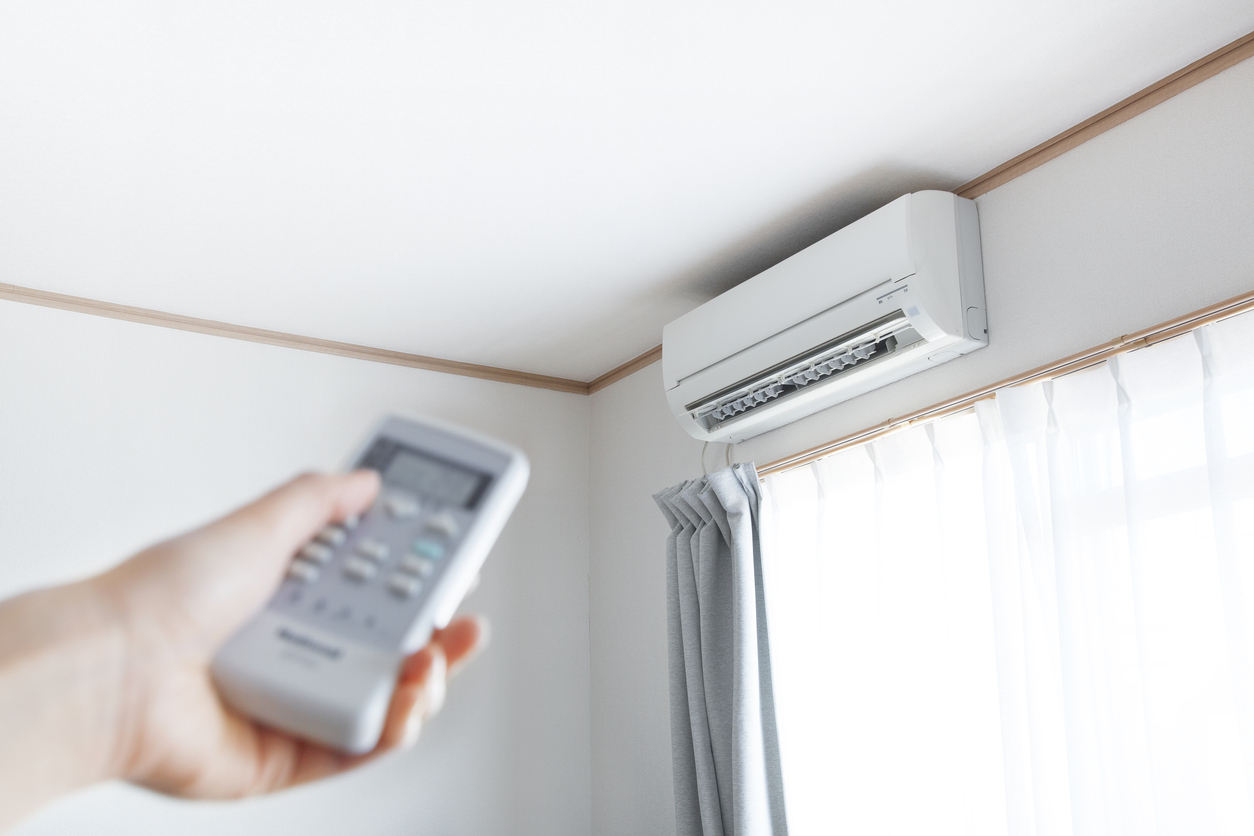 There's a good chance you've seen them around – small units tucked up on the walls of rooms that offer incredibly granular temperature control via remote control. These days, more and more people are choosing to go with ductless HVAC systems.
In fact, if you're nearing the time for a new HVAC system, you've probably wondered yourself: would it make sense to go ductless?
Let's take a look.
The truth is that there are a variety of reasons why more homeowners are moving this way. Ductless units represent several major benefits over traditional, centralized systems, most of which relate to their control options and relatively-small footprints.
With that in mind (and as you consider a ductless system for your own needs), we'll review a few of the biggest pros to going ductless.
1. Ductless systems offer customized comfort.
Because ductless units are installed and function on a zoned basis, they offer greater potential for customized comfort. In other words, you can set specific temperatures for different rooms at the same time.
This is incredibly helpful for families with different temperature preferences.
Let's say there's a family where two brothers want different things (which, believe it or not, sometimes does happen). If one brother, for example, likes to keep the temperature at 72 degrees, while the second prefers things cooler at 68 degrees, there's no need for them to fight over the settings for the home. With ductless units, both can be comfortable in rooms that are set to their preferences.
2. Ductless units function with greater efficiency.
Another benefit of ductless units is their efficiency.
This is partly due to the fact that they function on a room-by-room basis, so it's easy to focus temperature control over the areas of the home where it's needed. Instead of heating an entire home every night in the winter, you can choose to heat only the bedrooms. On warm summer nights, you can set your bedroom to stay cool without wasting energy on guest rooms where nobody sleeps.
Additionally, though, ductless systems simply function more efficiently – typically at 33 SEER (seasonal energy efficiency ratio), which beats traditional, centralized systems and adds up to big utility savings over time.
3. Ductless systems are easy to install.
Ductless systems are also easier to install than traditional systems. The reason for this is obvious: there aren't massive ducts to worry about!
Instead, ductless systems rely on line sets that are typically no bigger than two inches around. This makes setup a matter of cutting unobtrusive holes here and there to install lines and mount units. With ductless systems, there's no custom ductwork and no valuable basement or attic space consumed by ducts, just efficient and quick installation that usually takes only a day or two.
4. Ductless systems offer great product warranties.
Finally, ductless systems offer impressive warranties – and they get even better when you work with us.
That's because we're the only HVAC provider in Maryland that's an Elite Fujitsu dealer offering 12-year warranties. Most providers, contrastingly, offer 10-year versions. That means, if you choose to install a ductless unit with us, you'll get full coverage of all of your unit's parts for 12 years: heat exchangers, compressors, and controls within units.
That protection's just one more benefit to choosing a ductless system – as if there weren't enough already.
Wondering whether a ductless system is right for your home?
Give us a call.
While there are a ton of great advantages to ductless HVAC systems, the truth is that the best fit for your home depends on a wide variety of factors. To make the best decision, you're best served by talking to an expert.
At Rod Miller, we're here to help.
We've been providing HVAC service across the Maryland and DC area for over 50 years. From ductwork renovations to ductless unit installations, our expert technicians understand the unique elements at play in each home and work to help you find the best solution for you.
Don't leave the comfort of your home to chance, and don't settle for a system that doesn't fit. If you want to determine whether the benefits of a ductless system make sense for your home, get in touch with us.