Have you ever wondered what actually happens at an HVAC company when you call for service?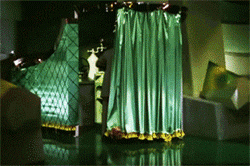 How visits get scheduled, how parts get acquired, and how repairs get made?
Believe it or not, there are no magic wands involved. And (here at Rod Miller, at least) there is no hoard of HVAC parts stashed underneath our service manager's desk.
There's just a simple, proven process that every repair follows.
Here's what it looks like.
1. You call in with an issue.
The first step in any HVAC repair is for you, the customer, to get in touch with us. There are two primary modes of contact:
Phone. If you call between 8am and 5pm, you'll quickly reach our office's administrative desk. Our representatives will ask questions to gather context on your issue, and, from there, they'll pass the details to our service team.
Email / online. You can reach us any time via the form on our website or email, and we'll do our best to respond promptly. These requests are sent to our office administrators, as well, and from there to our service team.
If you're an existing customer, we'll usually be able to quickly schedule a diagnostic visit. If you're a new customer, we may need to call you back to verify details.
2. We schedule a diagnostic visit.
Once you've submitted a request, we'll work quickly to schedule a diagnostic visit.
We try to accommodate your needs and schedule as much as possible, but we can't guarantee specific times due to the nature of HVAC work. Instead, we schedule our technicians in time blocks so that they have flexibility at each site to account for unknown variables. This goes a long way toward making visits worthwhile.
So, you'll get a four-hour range estimating when your technician will arrive, and then a call or text when your technician is actually on their way. During periods where we're very busy, this window may expand to six hours.
(Note: As we schedule service calls, we do give priority to customers who have existing service agreements with us.)
3. Your technician performs the diagnostic.
Once your technician arrives at your house, they'll run through various tests to assess the issue with your HVAC system. We charge $110 for this visit for Maryland customers and $120 for DC customers – that fee covers the expense of the technician's time and travel.
We do offer complementary second opinions on diagnostics run by other HVAC companies. If you've had another company out and they've told you your blower motor is broken, for example, you can have us confirm or correct that diagnosis for free.
4. We obtain any parts that are needed to make the repair.
Once your technician figures out what's broken, they'll determine what parts need to be replaced to fix the issue.
Obtaining the right parts is one of the biggest factors in impacting how long repairs take.
Back in the day, we were able to stock more common parts on our trucks. HVAC units were more generalized, which meant that technicians were often able to make repairs in one visit.
Today, as technology has advanced, units have become more specialized. We still carry an inventory of common replacement parts on our trucks, but it's increasingly common to run into unique parts that need to be ordered from manufacturers.
If this is the case, during your diagnostic visit, your technician will contact our service desk to get information on any parts that need to be replaced. We'll quickly identify costs of replacement parts; if there are generic and branded (OEM) options, we'll present you with quotes for both, and you'll approve any selection.
5. We schedule the repair visit.
Once you've approved replacement parts, we'll work to schedule the repair appointment.
The speed at which we can do this depends on how quickly we're able to procure your parts. Sometimes, we have the needed parts in our inventory – in these cases, repairs happen quickly. Sometimes, though, we need to order a certain part from a manufacturer. In these cases, we're at the mercy of shipping schedules.
Consequently, we won't schedule your repair until we have the part in hand, because we don't want you to fit your schedule around a hypothetical delivery only for it to come in late. We can give you general estimates when parts are ordered, and as soon as we have them, we'll work as quickly as possible to get your service scheduled.
6. Your HVAC system is fixed.
The final step of the repair process is the actual repair! Once we have any required replacement parts, your technician will return to your home and fix your HVAC systems.
They'll install any parts, then test your systems to make sure that your issues truly are resolved and to determine if there are any correlated concerns. You'll be able to start running your HVAC again (although, as we noted last month, it can sometimes take a little while for your home to reach the exact temperature you're used to).
And good news if you have an existing service agreement with us: We can perform service checkups at this appointment for no additional cost!
Need HVAC repair?
Hopefully, this behind-the-scenes look at HVAC repair gives you an idea of what to expect when you have an issue.
As always, if you do need help, don't hesitate to give us a call.
At Rod Miller, we've been helping Maryland homeowners to get the most out of their AC units and maintain comfortable homes for over 50 years. While we can't wave your issue away with a magic wand, we do have a wealth of experience – and our promise is that you can always trust your home to us.