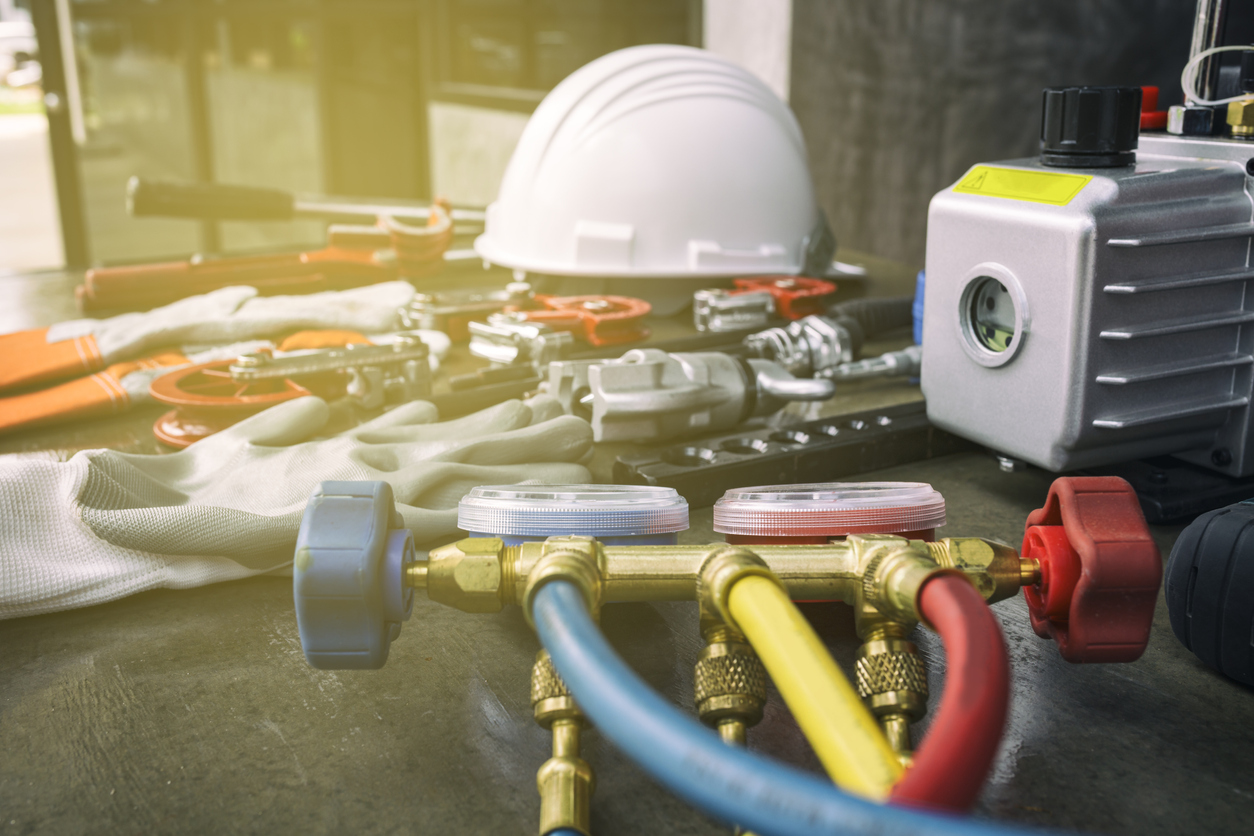 The backbone of a company rests on its employees.
Without great HVAC technicians, Rod Miller wouldn't be half the company it is today. We rely on our employees to provide excellent customer service, high-quality repairs, and a trustworthy presence in your home. There's a lot that goes into becoming an HVAC technician. There are safety hazards related to the job and technicians require extensive training in order to handle hazardous materials, like refrigerants, safely.
So, what exactly does an HVAC technician at Rod Miller need to be considered for the team and worthy of entering your home? Read on to find out.
Reliable
The first requirement is basic but very important. HVAC technicians spend most of their day traveling across four different counties performing HVAC repairs. Oftentimes homeowners will have had to take off work in order to be home for the technician. Or homeowners are waiting for their A/C to be up and running again in the middle of summer. If our HVAC technician doesn't show up to an appointment, it's a huge inconvenience to the homeowner.
We, both our company and our customers, need to be able to count on our HVAC techs to do what they say they're going to do. Whether that's showing up to an appointment on time or performing high-quality repairs that measure up to our stringent Rod Miller standards. We only hire the most reliable HVAC technicians to ensure our customers have as little interruption to their day as possible.
Great Communication Skills
While HVAC repairs aren't rocket science, it's also not elementary school math either. We strongly discourage attempting DIY repairs, but the average homeowner should understand the basics of how their system works if only to know what signs to look for in the event a system is going to break down.
A Rod Miller HVAC technician needs to be able to clearly explain what's happening in the system, what repairs are needed, and why. We believe in never selling a homeowner something that they don't need. A crucial part of this philosophy is an accurate explanation of what they do need and why. Without a good understanding of an HVAC system, the average homeowner can't tell when they're being oversold. Our technicians are trained to provide a full explanation of the problem in order to work with the homeowner for the best repair possible.
Training
Each of our HVAC technicians must complete an accredited HVAC program which can range from 6 months to 2 years. Coursework focuses on system design, energy management, industry standards, air conditioning, hazardous materials handling, ductwork, air quality, and more. An HVAC technician can choose to receive just a certificate or an associate degree.
The training of an HVAC technician is crucial for their success in the field. They must be strong students in chemistry, physics, and other STEM classes. Before starting the training, they should also obtain their GED or high school diploma. Education is very important for Rod Miller employees. We encourage continuing professional development, even for our most senior employees.
A good education provides a great foundation for an HVAC technician to succeed in their career and provide homeowners with the best possible service.
Apprenticeship
Before working at Rod Miller, all HVAC technicians must have previous on-the-job training. One way to get this training is to work as an apprentice. An apprenticeship offers some techs an alternative to classroom-style learning. Students can learn on-the-job while working towards their certifications. Some HVAC technicians choose to do both a traditional training program and an apprenticeship.
At Rod Miller, we offer apprenticeships through the Association of Air Conditioning Professionals. While working towards their new career, techs can enjoy paid vacation time and benefits like a 401k and health insurance.
Certifications and Licensing
Not every state or organization requires their HVAC technicians to be licensed. Oftentimes, techs only have to get certifications, and not a true license. At Rod Miller, there are several certifications and licenses that we require.
All techs must be certified through the EPA to handle refrigerants, as well as receive at least a certification or associate's degree from an accredited HVAC program. As well as holding these certifications, we also require the state HVAC technician license. The Maryland Board of HVACR is in charge of all licensing requirements and regulations for the state. There are four different levels of licenses for HVAC techs: journeyman, limited, master restricted, and master. Each license requires a minimum of 1875 hours of training. An exam is also required at every level.
Our Rod Miller team includes licensed journeymen, masters, and several apprentices.
Our Customers Deserve the Best Technicians
Our promise, always, is that you can trust your home to us. We're honored to serve our customers. And we value our relationships with them. That's why we believe our customers deserve a great HVAC technician.
Through our apprenticeship program, we're dedicated to educating the best HVAC technicians in the field. With stringent hiring practices, we only hire the best in the field to provide excellent service for our customers. And, it's why our servicemen are not paid by how many calls they handle or by how much equipment they sell. Instead, their primary goal is to help.
When you need an HVAC technician that you can trust, call Rod Miller. We're proud to have served Maryland's HVAC needs for over 50 years, and we'd be honored to put our breadth of experience toward servicing your unique needs.