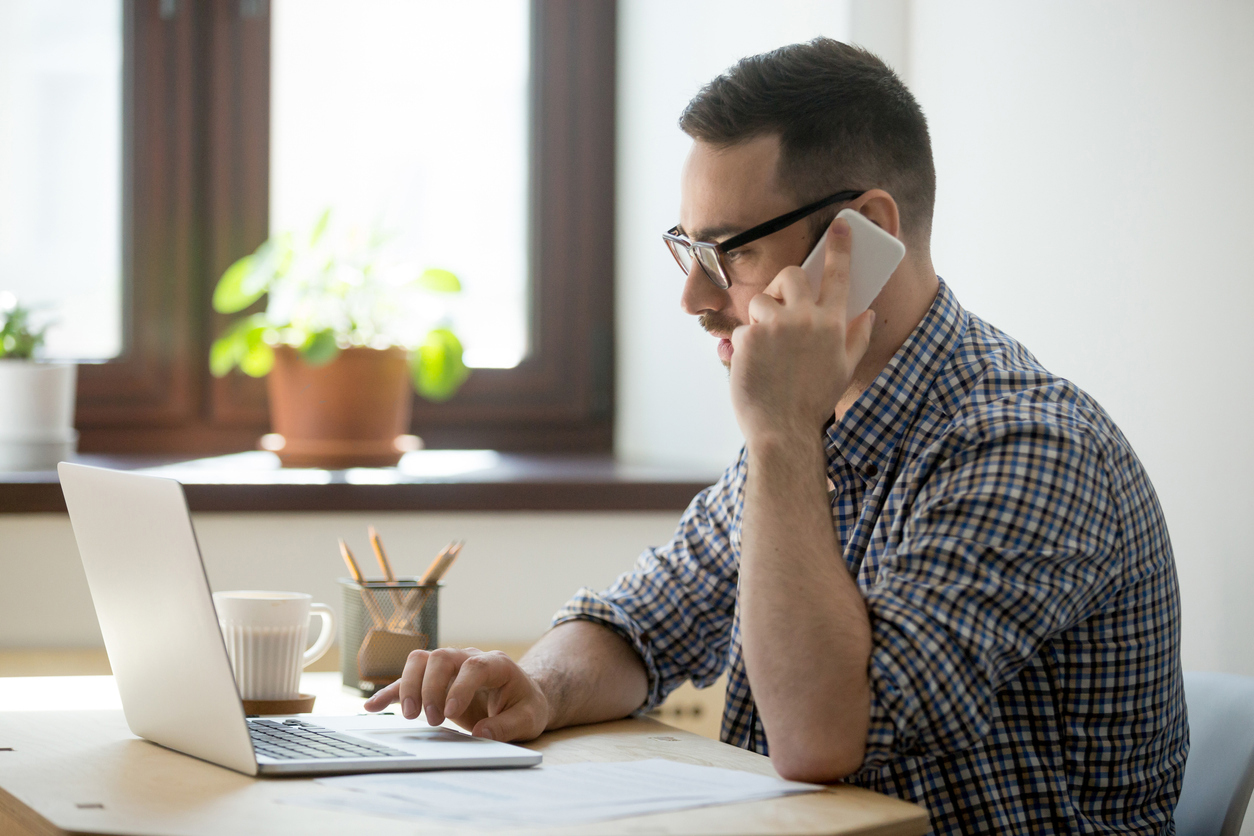 The moment has come. You need to replace or repair your furnace. Or maybe your AC unit is on its last legs. Or maybe you're considering selecting a company for a service agreement.
Whatever the scenario, you've found yourself here: searching for the right HVAC company to keep your home comfortable.
We'll be the first to admit it – there are a lot of heating and air companies out there. But they don't all provide the same quality of service, and some companies may be better suited to different scenarios.
How can you identify the best one?
We're here to help. At Rod Miller, we've been proudly serving Maryland residents for over 50 years with heating and air services. When it's time for service or repair, here are the factors to consider as you search for the right HVAC company to get the job done.
1. Check the services and brands.
The first factor to consider when looking for an HVAC company is whether or not they service your scenario.
Much of this boils down to brands and services. Will the HVAC company you're considering service your brand (or install your brand of choice)? Do they provide the type of service you need?
At Rod Miller, for instance, we don't refill oil heating systems. While we can inspect oil heating units, you'd probably be better off calling another company for an oil furnace. But we take great pride in our capabilities with heat pumps and gas furnaces. And we provide service to any brand (although we are an authorized dealer with several premier vendors like Bryant and Honeywell).
Some companies will not service some brands; some companies won't provide some services. Before you pick an HVAC company, make sure the company you're considering provides the service you need.
2. Check the NATE certification.
NATE is the only technician certification organization governed, owned, operated, developed and supported by the HVACR industry. It's a voluntary, training-intensive program that has the lowest pass rate of third-party certifications within the industry.
Essentially, it's a guarantee of expertise.
When you're considering an HVAC company, check to see if their technicians are NATE certified. If the information isn't listed on the company website, be sure to ask. NATE-certified technicians are a guarantee of technical expertise.
By checking the certification, you'll have greater peace of mind knowing your contractor is sending the right person out for the job.
3. Check testimonials and ratings.
Customer testimonials matter. There's a reason we proudly feature our yelp, Angie's List, and Google Reviews on our homepage – we think they accurately reflect the level of service we provide, and we wear them as a badge of honor.
Look, the reality is that no HVAC company (or person, for that matter) is perfect. Any company that's been around for an extended length of time will have some subpar reviews. But for the better companies, negative reviews are few and far between. In general, good HVAC companies should have an overwhelmingly positive reputation in these areas.
We know that trust matters, and we take the trust our customers put in us seriously. We treat people like family, and we believe that shows in how our customers talk about us; we're 4-star reviewed on Yelp, have an A-rating on Angie's List, and are at 4+ stars on Google Reviews.
For HVAC companies (and other service providers), the reality is that reputations matter because they reflect the quality of service. So, when you're searching for the right HVAC company, check their reputation.
4. Check experience.
Experience, like trust, is built up over time – and incredibly valuable.
That doesn't mean that you should entirely discount working with an HVAC company that's only been in existence for a few years; everybody gets their start somewhere. But, objectively, choosing a company with minimal experience represents a greater risk than choosing a company that's extensively proven with results over time.
Experienced companies are proven. They've consistently provided quality service. After all, when you've seen the same situation multiple times, you're better equipped to provide the solution.
5. Talk to someone.
Last, but not least: when you're choosing an HVAC company, talk to somebody.
There's real value to real human conversation. For all of the reviews and comforting website statements we can give you, the best assurance we've got comes in the form of our trustworthy technicians, every time.
So, as you choose your HVAC company, call them up. Do you get a dreaded "sales-y" feeling from the conversation? You may be better off with another option. Do you get a feeling of unprofessionalism? It's worth taking seriously.
At Rod Miller, we strive to treat our customers like family. We'll never sell you something you don't need, and we'll never talk you into a replacement when a repair will suffice. In short, we'll treat you with respect – the way we'd like to be treated.
Ready to pick the right HVAC service?
Hopefully, these factors have been helpful as you consider selecting an HVAC company that's right for you. If you're ready to select a company you can count on, get in touch with us today.
Our promise, always, is that you can trust your home to us.