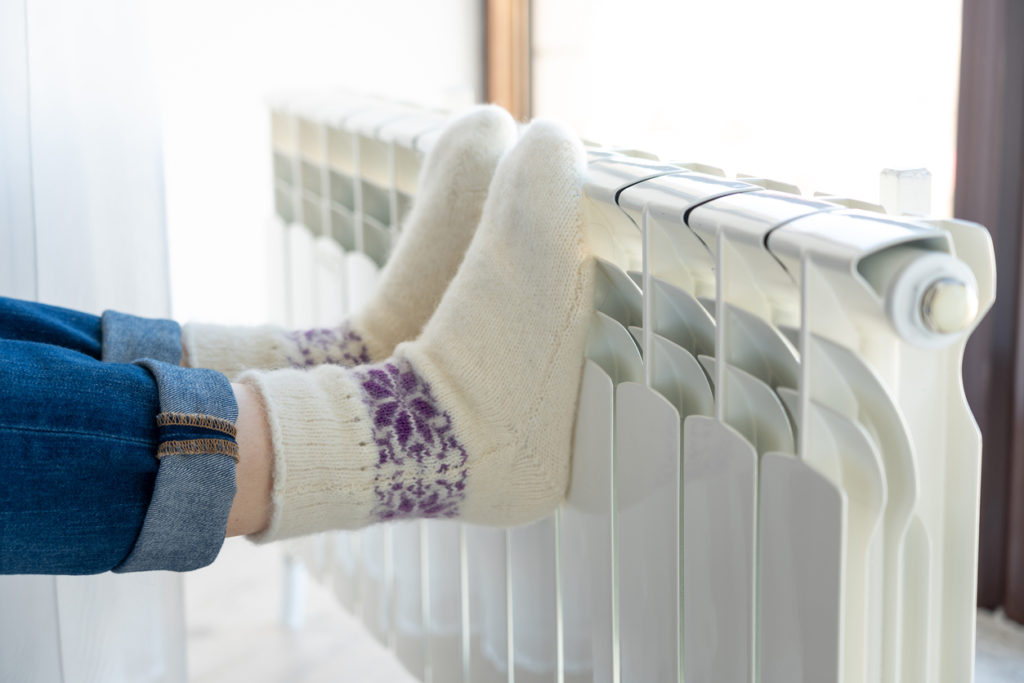 When the weather gets colder, your HVAC systems have to work harder to keep your home warm. This is the season when your heating system is most needed, and it's also the season when issues are most common.
We're here to help you keep your home safe and warm. To that end, let's review six HVAC issues – and what you should do in each scenario.
Issue 1: Your air filters are dirty.
We probably preach this piece of HVAC advice more often than any other. You should change your filters every three months – at least. You may need to change your filters more often if you have a large family or if you have pets.
Changing your filters is easy. Unfortunately, it's also easy to forget to change your filters.
When filters aren't changed and become dirty, your furnace will struggle to get enough airflow. A lack of airflow will impede its functioning, and, eventually, it will develop problems.
What to do: Put the reminder to change your air filters on your calendar. Set it as an alert on your phone. Get it tattooed on your arm. But whatever you do, don't go the whole winter without changing them out.
Issue 2: Your furnace is short cycling.
Short cycling means that your furnace turns on and begins working, but then turns off again before it adequately heats your home. There are a variety of potential reasons this may happen.
For one, if you haven't replaced your air filters in a while, there's a good chance that that's the issue. A lack of air flow can cause your furnace to overheat, leading it to shut down before it causes damage to itself.
Another potential cause of short cycling is that your thermostat isn't functioning properly. Your thermostat may be mistakenly signaling that the air in your home has reached your target temperature, shutting the furnace off before it truly warms your environment. If this is the case, it'll warrant a repair call.
There are plenty of other potential causes, too – and in nearly all of them, you'll probably want to call for heating repair.
What to do: Call a professional.
Issue 3: Your sidewall discharge is blocked.
This issue is pretty simple, but it can still be troubling. High-efficiency furnaces typically have a sidewall discharge via PVC. If this opening gets blocked, your furnace won't operate.
What to do: If this is your setup, I'm sure you know where your discharge is. So, if your furnace is having problems, check the discharge opening for blockage before scheduling maintenance. You may be able to clear things away for an easy fix.
Issue 4: Your boiler is leaking.
Boilers, of course, heat water and provide hot water or steam for heating. During our fall and spring service inspections, we check these systems to ensure they're working. But it's still possible that your system could develop a leak in between our visits.
Unfortunately, once a leak starts, it won't stop until it's fixed – and it can often lead to a lot of damage as water accumulates in your home.
What to do: Check your boiler on a regular basis to guard against leaking. And if you do have a leak, get it taken care of pronto by a professional.
Issue 5: Your thermostat isn't set up correctly.
We've seen it happen before: Someone gets a fancy new thermostat for Christmas and goes to set it up immediately, eager to prove their DIY skills – only to find that, when they mount it, it doesn't seem to work.
The home gets cold quickly, everyone else in the family complains, and they're left calling for HVAC repair and nursing wounded pride.
What to do: The truth is that setting up newer thermostats can be complicated. There's wiring involved, and programming these devices is increasingly important and complex. It's probably best to call a professional before attempting this yourself; they'll be able to set it up correctly and avoid user error.
Issue 6: Your gas heating system has a leak.
This can be especially dangerous because carbon monoxide inhalation can be fatal. If this gas escapes, there's no smell to warn you, which is why it's so important that you have detectors set up to alert you to the danger.
We're fans of the Nest Protect, a smart device that functions as a smoke and carbon monoxide alarm. It's easy to arm and easy to turn off, and, in the event that your system does have a leak, you'll be quickly alerted so that you and your family can stay safe.
What to do: Ensure that your alarms are functioning correctly. If there is a leak, you may need to evacuate your home and you should certainly call for professional service immediately.
Need HVAC help this winter?
Hopefully, none of these scenarios happen in your home this winter. But, if they do, give us a call.
Our expert technicians will review your systems to ensure they're in working order and offer efficient repairs if they're not. We can quickly check all of your system components so that you can stay safe and warm for the winter months.
And, of course, when you do call, we'll treat you like family. Our promise, always, is that you can trust your home to us.