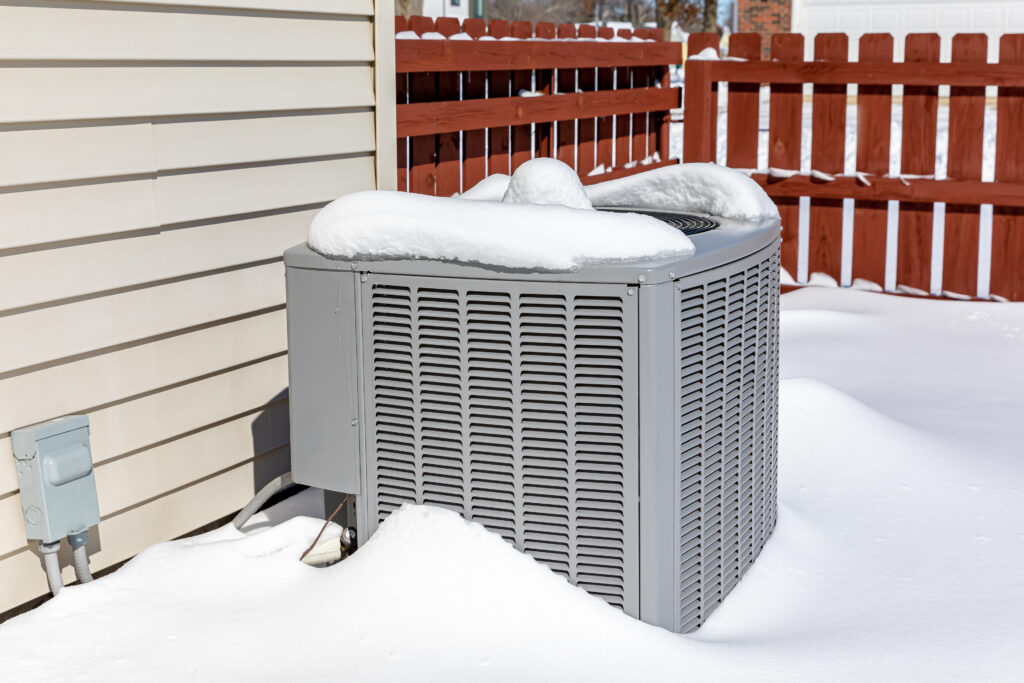 "Oh, the weather outside is frightful, but your Rod Miller HVAC system is so delightful."
Isn't that how the song goes?
Anyways, winter isn't coming. It's here. We now rely on our HVAC systems to keep us from the cold.
Sadly, even the best systems can succumb to any number of issues if all the necessary steps aren't taken to prepare for inclement weather. Clogged AC drain lines and accidental carbon monoxide poisoning are among a few issues that can ruin holiday celebrations.
While preparation can't prevent every single issue, we're here to help.
After providing leading HVAC services in Maryland for over 50 years, we feel like we're a good reference on how to avoid those problems.
Here are our four recommendations on how to winterize your HVAC system.
1. Check your air filters and CO detectors.
Keeping up with air filter maintenance is much more than a simple task you do once in a blue moon. It can be crucial to your health and your HVAC system's functions.
Any clogging from dust and dirt can create issues and needs for maintenance, whether your system uses a standard flat panel or a high-efficiency particulate air (HEPA) filter.
We recommend you change both your AC and heating system filters regularly. Typically, this is an easy process with most systems including instructions in their filter manuals.
Let's discuss the need for functional CO detectors. While accidental CO poisoning is considered unlikely, it can still be a very real possibility.
During this time of year, most of us stay in our homes with the windows closed and our gas furnaces running almost constantly. Consequently, staying on top of CO detector maintenance is paramount to your safety.
We believe you should have detectors in the main living areas of your home and several around your furnace itself. Make sure these each detector has fresh batteries and is functioning properly.
Accidental CO poisoning come from several commonly used heating systems including natural gas, propane, and even electrical furnaces if you happen to have a garage that may let in CO fumes.
As always, don't hesitate to get in touch with us for a visit from your Rod Miller technician for assistance with any issues.
2. Set your thermostat for optimal use and comfort.
Thermostats can have a significant effect on your HVAC system in the wintertime. So, make sure it's ready to go for the season.
If applicable, check those batteries. Set it in the correct mode for heating and not cooling. This step might seem obvious, but it is often why homeowners feel their system is not heating their house efficiently.
Consider using the "Auto mode" if you have a more modern thermostat. This setting will sense whether your thermostat needs to be on heating or cooling and switch automatically.
We're often asked this thermostat question: What degree should I set my thermostat to for the best heating?
Technically, there's no right answer here. We believe you should set your thermostat to whatever fits your comfort and budget.
We do have a suggestion to make your life and your HVAC system's life easier.
Deciding on what to set your thermostat setback at is a good place to start. A thermostat setback is a temperature change you may set for when you are in or out of the house.
Keeping a 5-to-8-degree change range is best for your heating system. Anything lower won't bring a recognizable change, and anything higher will put stress on your system.
3. Conduct an outdoor inspection.
Even though our HVAC is designed for indoor comfort, many issues can arise from outside elements. Here's a quick checklist you can conduct yourself to keep your system protected.
Clear away any obstructions (leaves, branches, etc.) from around outdoor heating coils
Check for gas furnace vents for the same obstructions.
Be on the lookout for animals that may nest in outdoor vents during the offseason. (Animals are common causes for bad odors and damaged systems)
Make sure your heat pump defroster is working in case of snow and ice precipitation. Clear away substantial ice and snow build up from your vents.
Check windows for damage or cracks. This check will help you in the long run because cool air seeping into your home can put a strain on your system. If any of these issues are found, consider sealing the window.
4. Get in touch with us.
Want to make sure all your inspections and preparations will keep your HVAC system running through the winter? Get in touch with us today.
Our expert technicians will review your systems to ensure they're in working order and offer heating repair if they're not.
In addition, we can quickly check all your system's components (including heat pumps, humidifiers, boilers, and more) so that you can stay warm during the winter months – and prepared for harsh weather too.
Contact us today to schedule your maintenance. We want to help you make sure your system is ready.