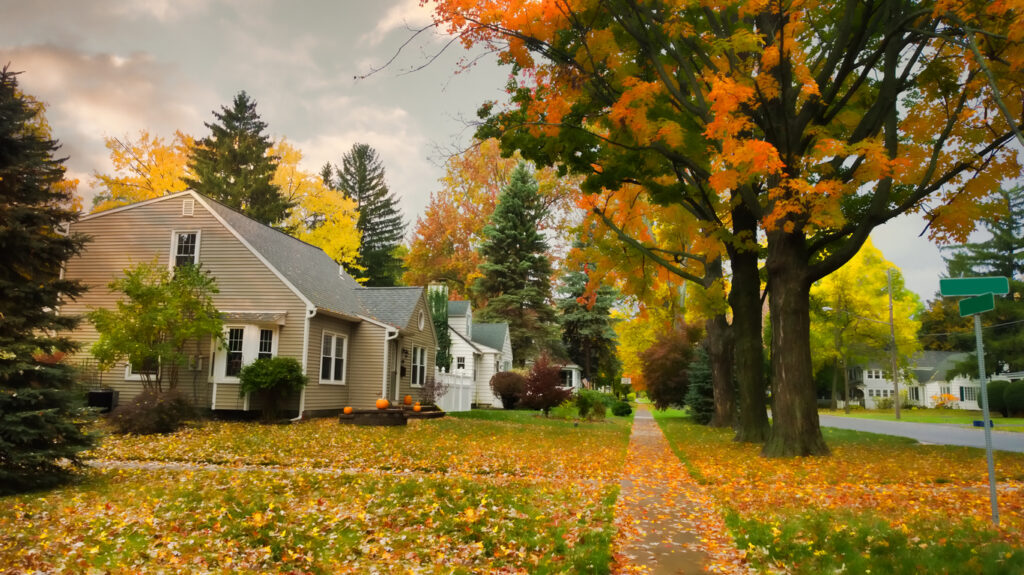 It's a bad scenario, but it's not an uncommon one:
The first cold snap hits. You go to turn on the heating system in your home, looking forward to the warmth you've come to expect – but instead, you hear grinding noises and your house stays cold.
You turn off your heating system and call for service. But all across the region, other people are doing the same. Because HVAC companies are stretched thin responding to calls, you can't get a technician over for 36 hours, and you're faced with a cold day and a half.
Again, it's a bad scenario. The good news is that you can probably avoid it if you schedule your fall HVAC maintenance visit this month.
But you may be wondering…
Why should I schedule an HVAC checkup now?
"It's still warm outside," you're thinking to yourself. "That's a worst-case scenario; I'm not even using my heat yet, so why do I need a checkup?"
That's an understandable question. The answer – and the reason it makes sense to schedule fall HVAC maintenance early in the season – is twofold:
1. It doesn't need to be cold for us to check your heating systems.
It's impossible to check air conditioning systems in frigid temperatures in the dead of winter; they simply won't work properly. But we can check heating systems in any weather, which means it's possible to schedule your fall maintenance as soon as you'd like to.
And you should soon, because…
2. If you schedule maintenance early, you'll be better prepared for the cold season.
During shoulder seasons (i.e., spring and fall), homeowners tend to use HVAC systems less frequently. That means that we have fewer emergency repair calls and our schedule is more flexible, making it easier to coordinate your maintenance visit. If you wait longer to schedule your visit, you may have to wait longer for techs to become available.
Additionally, supply chains are still slow this year as manufacturers play catch-up in the wake of Covid-19. If we perform your maintenance visit and identify a part that needs to be replaced, it may take time to come in. It's better to be waiting for a part in September than it is to be waiting in the depths of December or January.
A cold home is dangerous for your property and for your health. If you schedule maintenance early, it's less likely you'll have heat issues when it's seriously cold.
What do I need to do to prepare for my fall HVAC maintenance?
It's not too much of an ordeal to prepare for an HVAC maintenance visit, but there are a few items we recommend reviewing. These include:
Your air filters. Our technicians can provide and change your air filters as needed, but you'll usually save a little bit by getting your own filters and changing them yourself. (Plus, changing your air filters before your HVAC visit is kind of like brushing your teeth before going to the dentist – it makes you look good.)
Space around your HVAC systems (especially exhaust areas). Technicians will have an easier time inspecting your system if it's clear of debris like sticks, leaves, and so on.
Humidifier pads. As with air filters, it can be more cost-efficient to change these pads yourself.
What will the technician check during the visit?
Your technician will check key system components to make sure that your heating system is working. These include:
Air filters
Boiler (if you have hydronic heat)
Blower motor
Blower wheel
Controls
Heat exchanger
Humidifier (if you have one)
Safeties
Thermostats
And more.
It's important to check heating systems prior to use because they pose real danger if things go wrong. We'll turn on your system to make sure it's running safely and temperatures are rising at normal rates.
With that said, one common cause of fear is actually most often a non-issue: the smell of something burning when the heat is first turned on. Usually, this is due to dust that's settled in and on heating components since the system was last used. Our technicians will clean what they can reach while the rest will burn quickly and harmlessly. (But if the burning smell doesn't dissipate quickly, shut your system off and call us.)
Finally, it's worth noting that fall HVAC maintenance doesn't have to just focus on the heating unit – upon request, we can also take a look at your AC unit to make sure it's still running smoothly after a summer of use. We'll clean coils, make sure drain lines are clear, and check that fan motors, electrical connections, and refrigerant lines are in working order.
This can go a long way toward preventing end-of-summer issues – including water damage.
When can I schedule my visit?
Hey, great question – and the answer is any time! Our technicians are standing by, and our team is still taking all of the necessary precautions to keep everyone safe from Covid-19. You can always trust your home to us.
Just give us a call at (301) 638-8208 or contact us online, and our team will work with you to schedule a time that fits your schedule.
And remember, if you get your visit in early (meaning before the weather really gets cold), you'll have less of a wait and be better prepared for the upcoming season – and you'll drastically reduce the risk of facing days without heat.
Here's to avoiding that bad scenario and enjoying a comfortable winter season!