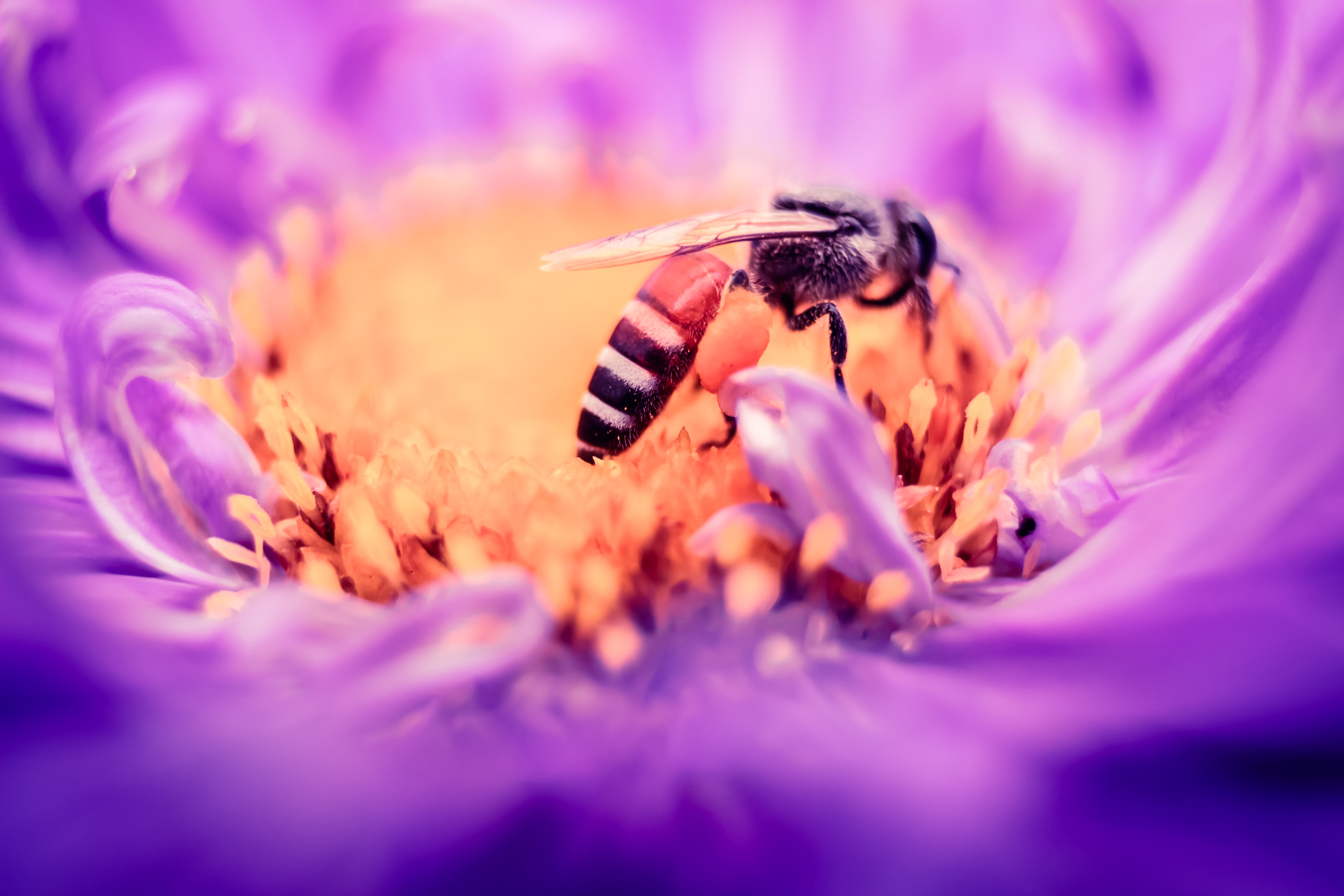 As April turns to May, we're getting closer and closer to summertime weather. Trees are budding, the grass is growing, flowers are blooming, and— pollen is everywhere.
You might have noticed it when it rains and the water running down your driveway turns yellow. Or in the slight yellow sheen on cars that have been parked for a day. While summertime is a beautiful time of year, all that yellow can certainly contribute to allergies.
Allergies have symptoms including itchy eyes and throat, sneezing, and general stuffiness. If they become severe, many sufferers feel as though they're walking around with a constant head cold. In short, allergies are not fun.
During the summer, often the only place you can escape from pollen is inside. But what happens if the pollen follows you in?
Indoor air quality becomes vitally important over the summer months. It provides you with an escape from seasonal irritants like pollen. Unfortunately, it can be hard to keep your indoor air quality fresh and easy to breathe.
Here are a few things to keep in mind if you want to keep pollen outside where it belongs.
Ducts Trap Pollen
When was the last time you had your ducts cleaned? Most likely you only need to clean them every two to three years. But if it goes unchecked, ducts can be a prime breeding ground for pests, mold, and irritants. When you first turn your A/C on for the summer, don't be surprised if the irritants in your home increase. There's probably still some pollen and dust from last summer in there.
If airway irritants that built up in the ductwork stayed in the ductwork, they wouldn't impact your indoor air quality too badly. But unfortunately, dirty ducts mean that every time your A/C kicks on pollen and other pollutants are circulated throughout your home.
To avoid the spread of pollen in your home, have an HVAC professional come out and check your vents. If they show signs of pests, dust, or other irritants, they need cleaning. Duct cleaning is not a DIY job. You'll need professional equipment and the work required can be extensive. It's always a good idea to ensure the professional does a full duct inspection before starting to clean. If the ducts are already clean, then there's no point in spending money on an intense cleaning procedure.
Change Filters Regularly
Do you know where the HVAC filters are in your home? If you do, give them a quick once over to see how dirty they are. If they are noticeably discolored, appear "threadbare," or otherwise seem clogged, then you could be contributing to bad indoor air quality. Filters are there to trap any pollen or airway irritants that do get into your ductwork.
If your filter gets clogged, it won't be able to efficiently trap the airway irritants leaving the ducts. Not only will it decrease your indoor air quality, but it could also decrease the amount of airflow in your home. Your A/C won't function as efficiently and may not be able to cool down each room of your home. The longer your filters are clogged, the more energy you waste as your HVAC system has to work harder.
Not every air filter is made equal. Make sure you get a high-quality air filter that traps the majority of irritants that is the appropriate size for your HVAC unit. If you can't decide what type, brand, or size of filter to get, call your HVAC technician for advice.
Deep Clean the Carpets
What do you think your carpet would look like if you put it under a microscope? If you're curious enough to give it a try, I hope you have a strong stomach. Carpets trap pollen, respiratory irritants, dead skin cells, and microscopic insects.
As you would assume, these irritants don't do your indoor air quality any favors. Kids who play on the carpet are most affected. But the irritants can lift from the carpet and enter the air higher up should you have a fan going, such as a ceiling fan.
While deep cleaning your carpets isn't exactly HVAC-related, it is definitely worth mentioning as a great way to improve your indoor air quality. A clean home has cleaner air. Deep cleaning your carpets with a vacuum and steamer is a great way to get started.
Invest in an IAQ System
An IAQ System is one that purifies the air in your home. These can be as expensive or inexpensive as you would like. Some are as simple as a humidifier or dehumidifier, while others use high-tech lamps, filters, and air purifiers to better your indoor air quality.
HEPA filters trap 99.9 percent of particulates that go through the HVAC system. These filters are made of interlaced glass fibers that trap harmful particles by impaction, sieving, interception, and diffusion. You may have heard of the trendy Himalayan rock salt lamps that are supposed to purify the air. While there may be some benefits to these salt lamps, an air purifying machine is known to trap just over 99% of bacteria and harmful particles in the air. The machines do require upkeep but will purify a room quickly and efficiently.
Work with Rod Miller
Rod Miller Heating and Air Conditioning knows how important it is to have a home with great indoor air quality. We understand how important the health of your family and pets is to you. With regular filter changes, duct cleaning, and HVAC repairs, you can keep your indoor air quality at its best.
If you need advice on filter changes, would like a ductwork inspection, or need preventative HVAC maintenance to speed up efficiency, get in touch with us today.
We're here to help your home be at its best.