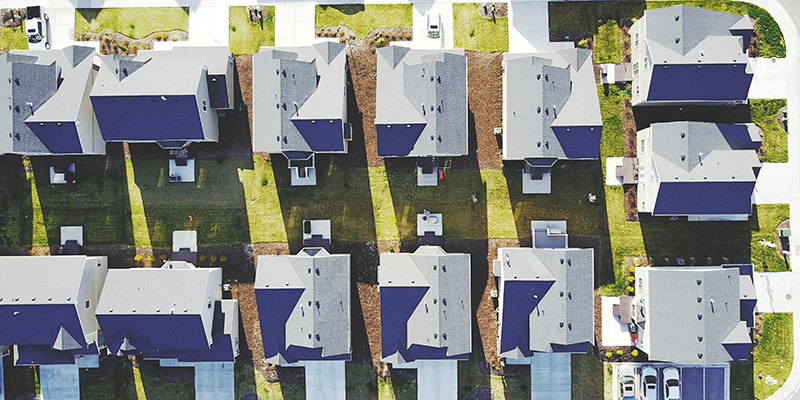 There's a lot to consider when it comes to buying a new house. You'll probably be concerned with the size of the yard, a good privacy fence, and whether or not is has a garage for your new car. Will the master bedroom fit your California King? But don't forget to take a look at the less obvious systems as well. Your HVAC provider in Gaithersburg can be ready to start working when you sign on the dotted line should your new home need help with its HVAC system.
The last thing you want is to spend all the time and energy required in purchasing a house and then be faced with a surprise like mold, replacing the furnace, or find out that the HVAC system is completely inefficient.
Know what to look for in an HVAC system in Gaithersburg when buying a house.
Furnace
Heading into the basement of a stranger's house isn't usually on anyone's to do list. But when you're buying a house, that's usually where you'll find the furnace. When looking at a house, make sure you look at the furnace. What type of condition does it appear to be in?
Remember, looks can be deceiving. So, take careful note of all tags, stickers, and identifying marks on the system. We would even suggest taking pictures of the tags to Google later, or to provide to your HVAC provider in Gaithersburg for more information.
When inspecting what could be your future furnace, take note of the area around it as well. Does it appear to be well-ventilated? Are there any signs of water damage near by? Does it look like its leaked recently?
If it doesn't look like it's in the best shape- don't panic yet. There's a big difference between needing some repairs and needing to be replaced altogether. Consider the age of the furnace when deciding whether to repair or replace. The typical lifespan of a furnace can be up to 20 years. So, if your furnace is 18, it might be better to just replace it. But if you're staring down a five-year-old furnace, just repair it. It should have a lot of life left in it.
Air Quality
Checking out a home HVAC system doesn't always mean wandering down into the basement. You can use your nose to see if the HVAC system is working properly as well. When you first walk into the house, take a deep breath (as long as it's safe to do so). What does the air smell like? Musty? Moldy? Or fresh?
If a house has sat vacant for quite some time, you can expect some musty smells. But that could still mean some HVAC problems. A vacant house means that the HVAC system has most likely gone without maintenance since it was vacated. If that's the case, you can expect it will definitely need maintenance once the house starts back up.
Something to note when viewing a house- if you smell tar, you should leave the premises immediately. Asbestos has been known to have a tar-like smell.
If you're not confident in your nose, you can also use a few different devices to measure the amount of volatile organic compounds in the air, as well as other harmful chemicals that may be found in cleaning solutions.
Mold
If you took a deep breath in your future home and noticed the smell of wet logs- you could have a big problem on your hands. Mold smells like wet decomposing logs or foliage. And depending on the type of mold in your home, you could be facing a serious health hazard.
While certain types of mold can offer some serious health benefits (penicillin is produced by a mold) they can also cause problems like respiratory issues, the flu, allergic reactions, and worsening of asthma.
Depending on the severity of the mold growth, you may be able to get away with just a deep cleaning, or you may be faced with a tear down. Clearly these are two extremes. Understanding the severity of mold growth is very important when looking at a home.
A great HVAC system can reduce and prevent mold growth. But a system that isn't working properly could actually support mold growth. If you're uncertain about mold in your home, contact your HVAC provider in Gaithersburg. They'll be able to help you decide how bad of a problem you have on your hands.
Age of HVAC Systems
We've already discussed the age of the furnace- but what about the age of the entire HVAC system? If it's brand new, it may be a good idea to get the name of the company who installed it and make sure they're a reputable high-quality HVAC provider in Gaithersburg. But if the house is relatively old, check and see if there's a record that the system received regular maintenance.
An older system that hasn't been properly maintained is much more likely to break down and need to be replaced than one that has been on a service agreement and received the maintenance it needs. Just like a vehicle that needs regular oil changes, HVAC systems need regular maintenance as well. It's a much better idea to perform regular maintenance to keep your system running longer, versus irregular or nonexistent maintenance and then have to replace your system at an earlier date.
Maintenance Needed
Now that you know the age and maintenance level of the HVAC system in your future home, see if you can get an idea of the maintenance, repairs, or replacements the HVAC system will need. If you think the system could truly be an issue, get a free second opinion from your HVAC provider in Gaithersburg.
Truly understanding the depth of the issues within your new (or new-to-you) HVAC system could mean the difference between a couple hundred-dollar job and a complete replacement. That difference could also impact whether or not you sign on the house.
Get a Second Opinion
When you're looking to buy a house, don't forget to check the HVAC system. It's a huge help to know what you're getting into before signing on the dotted line. Get a free second opinion from your local HVAC provider in Gaithersburg, Rod Miller. Check out our blog to understand exactly what you should be looking for when inspecting an HVAC system, and give us a call if you want to set up your new home with a residential service agreement.