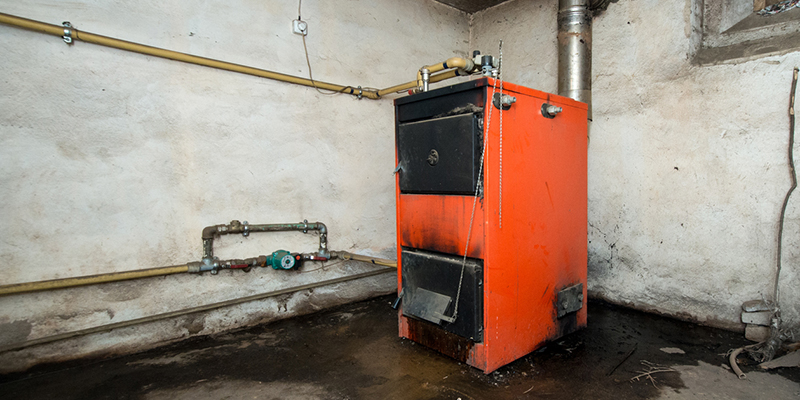 You hoped it would never happen, but the day has finally come: you need a new furnace.
It doesn't happen often. When they're well-maintained, furnaces can last for decades, so many Gaithersburg homeowners have no reason to become too familiar with the installation process. That's good news, on one hand – it means homeowners rarely have to worry about furnace replacement.
But on the other hand, it means that when the end finally comes and a new furnace installation is needed, many homeowners are intimidated because they aren't sure what the process for furnace replacement should look like.
We're here to help.
Here's how to prepare for and manage a furnace installation.
1. Do your research beforehand.
First, before rushing into a new furnace installation, it's helpful to have a good idea of what you'd like beforehand. That means doing a bit of research on two main considerations:
Find the right type and brand.
You'll want to have some idea of the type or brand of furnace you'll prefer. Many brands offer similar features, so a lot of this is preference; if you're familiar with Bryant, for example, it may simply make sense to stay with that.
Alternatively, though, some furnaces may be better equipped for certain environments. Don't wait until the last minute to consider your options, or you may make a bad investment.
 Find the right installer.
Second, choosing the right installer is just as (or more) important as choosing the right equipment – partly, because a trustworthy installer will advise you on the equipment you're choosing and make sure that it's well-suited to your needs.
Additionally, (and we've written about this before, but it's worth reiterating here), a good installer should have proven experience, strong certifications, and a clear record of customer service. Don't wait until the last minute to find a provider in Gaithersburg or you'll be subjecting yourself to unnecessary pressure.
2. Request the service.
This step is obvious but essential: when the time comes, request the service.
If you're under a Rod Miller service agreement, you're in luck – you'll be able to get service out to Gaithersburg within the next day or two at most. If you're not under an agreement, you'll likely be entered into a queue for service; two weeks is a standard response time in this case.
3. Clear the furnace area.
With the furnace installation scheduled, it's time to clear out the furnace area.
You might be surprised how often Gaithersburg homeowners lead technicians to the furnace location, only to realize that the furnace equipment to be removed is somewhere behind an impenetrable wall of boxes and furniture.
Technicians can navigate crowded furnace rooms, but we do recommend taking the time to clear out any items that may impede the job, for two reasons.
First, this will make the installation process faster: technicians have to clear any items before beginning the job. Second, clearing the area yourself will reduce the chances of any physical damage. Technicians will be careful, but the reality is that there is lower risk if there's nothing in the area that's fragile.
3. Clear your calendar (if possible).
We also recommend clearing out your calendar for the furnace installation, if possible.
We recognize that the realities of jobs and family commitments don't always make this feasible, but it's simply best to have a person in the home while the furnace installation is taking place. For one thing, having a person home makes entry and exit easy for HVAC technicians. More importantly, though, having a person home can help to ensure that the best decisions are made.
It's not uncommon, during a furnace installation, to open up a wall or a ceiling only to find something unexpected that necessitates a change of plans. You may, for example, need extra ductwork, or a relocated thermostat. If you're upgrading to a high-performance model, you'll need new PVC installation to allow for proper drainage.
Good HVAC installers feel much more comfortable consulting with a homeowner before making decisions on a home – and homeowners feel similarly.
If you (or a trusted decision-maker) can't be home all day, the job can still take place, but you'll need to set up entry into the home and you may need to field calls if there are decisions that need to be made. And if you work close to home or in Gaithersburg, we recommend checking in at the beginning and the end.
All told, a furnace installation typically takes the majority of the day, generally including two to three hours of teardown and three to five hours of reconstruction. Accordingly, we recommend planning to be available for six to eight hours on the day that the job is scheduled.
4. Review the new system.
Here's one more reason to be home in Gaithersburg during the furnace installation: once the new furnace is installed, we like to walk through the new equipment with the homeowner to ensure they know how to operate things as needed. It's not a full training, per se, but it'll give you the tools you need to make your system work for you and equip you to properly set controls.
At Rod Miller, we'll also help to perform any integrations – by hooking up Wi-Fi, humidifiers, and any connections that enable functionality.
5. Get regular maintenance.
Finally, we recommend that any new furnace be given regular maintenance, ideally as part of a regular service agreement. As we've written before, regular maintenance prolongs furnace lifespans and saves homeowners money over time.
At Rod Miller, we always offer a one-year parts and labor warranty on any new furnace we install – and this actually includes maintenance, too.
After one year, you'll have the option to continue or halt ongoing maintenance at your discretion.
Be Prepared by Choosing Rod Miller
Hopefully, you've gotten a better idea of what replacing your furnace will look like. When the day comes, don't panic – just give us a call.
Our trusted team will equip your Gaithersburg home with the best solution for you and ensure that setup goes seamlessly so that you and your family get the comfort you deserve. Our promise, always, is that you can trust your home to us.
 Get in touch with us today, online or at (301) 569-7993.